Login
Log in if you have an account
Dont have an account? Register
Team
Centre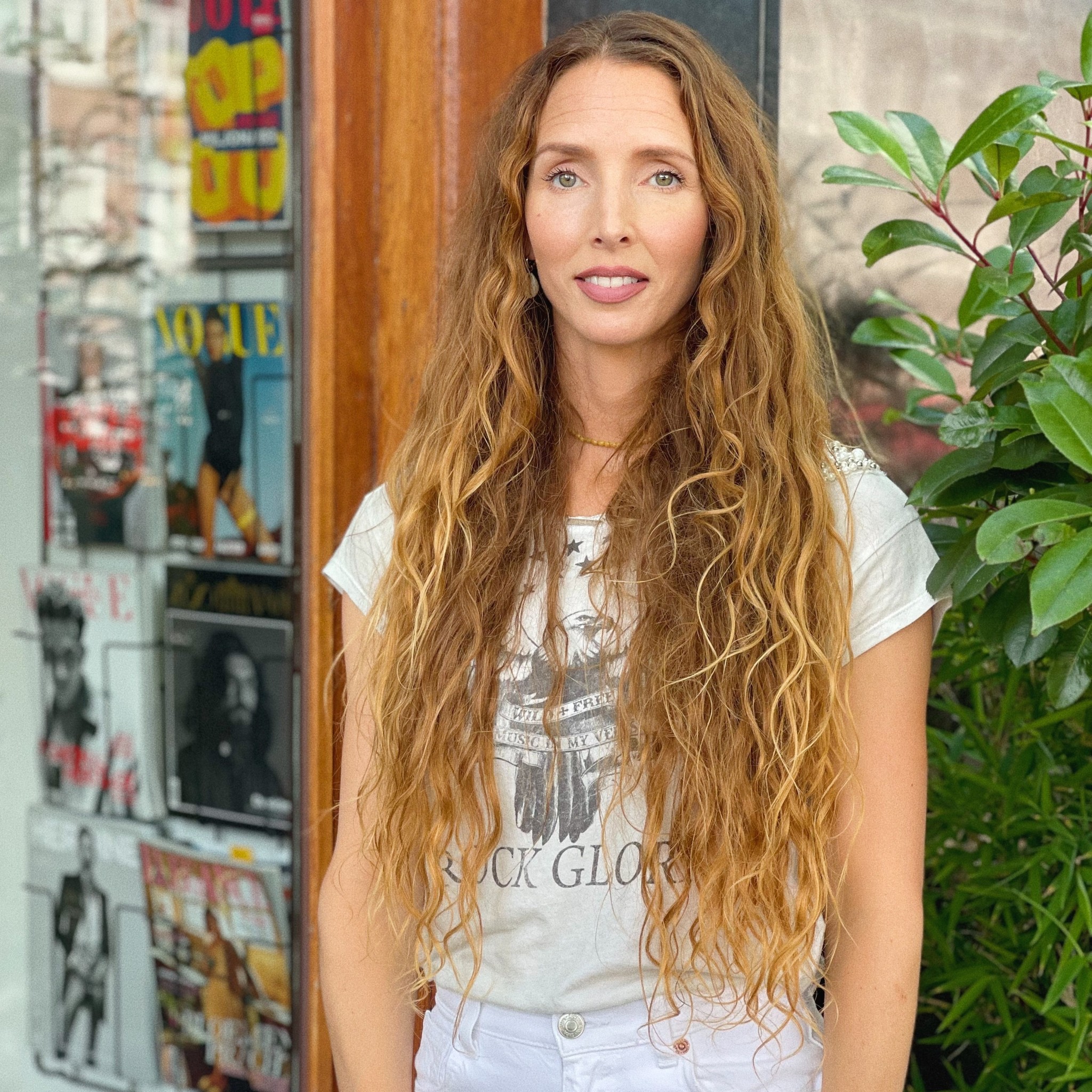 JUDITH:
INTERNATIONAL CERTIFIED COLORIST, CURL SPECIALIST & STYLIST
Judith draws her inspiration from nature and the streets. This results in a combination of relaxed and urban. You can see this reflected in her creations, where your beauty is emphasized in a natural way. Being blessed with lush curls herself, you immediately understand why she is the curl specialist!
"Never say never and never say forever"
@judith_het_haartheater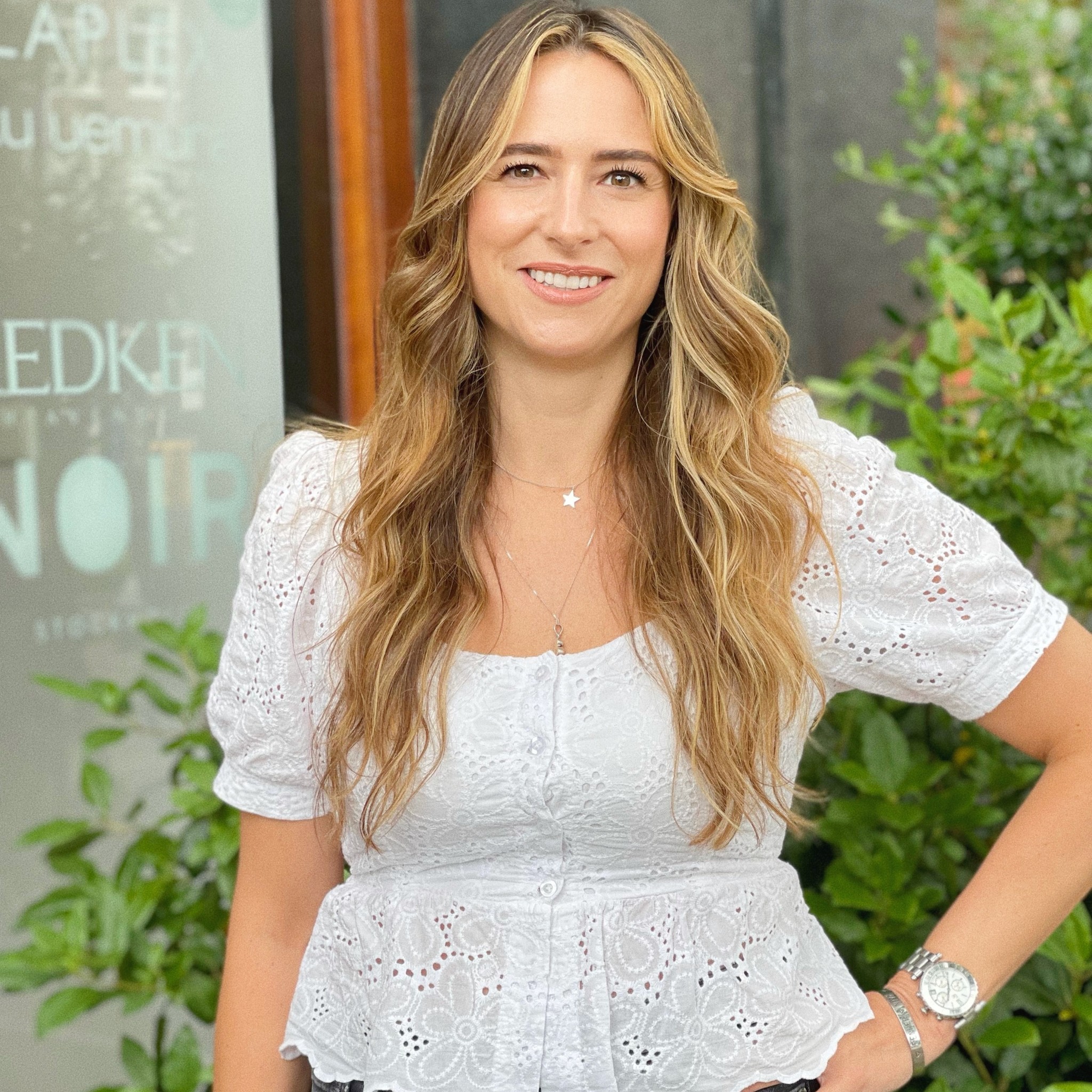 MARJOLEIN:
INTERNATIONAL CERTIFIED COLORIST, HIGHLIGHT SPECIALIST & STYLIST
No one can apply highlights as subtly as Marjolein. She creates color shades that blend seamlessly and naturally. Combined with her talent for cutting and styling, she is a top performer within Het Haartheater!
"Let the beauty of what you love be what you do"
@hairbymrjln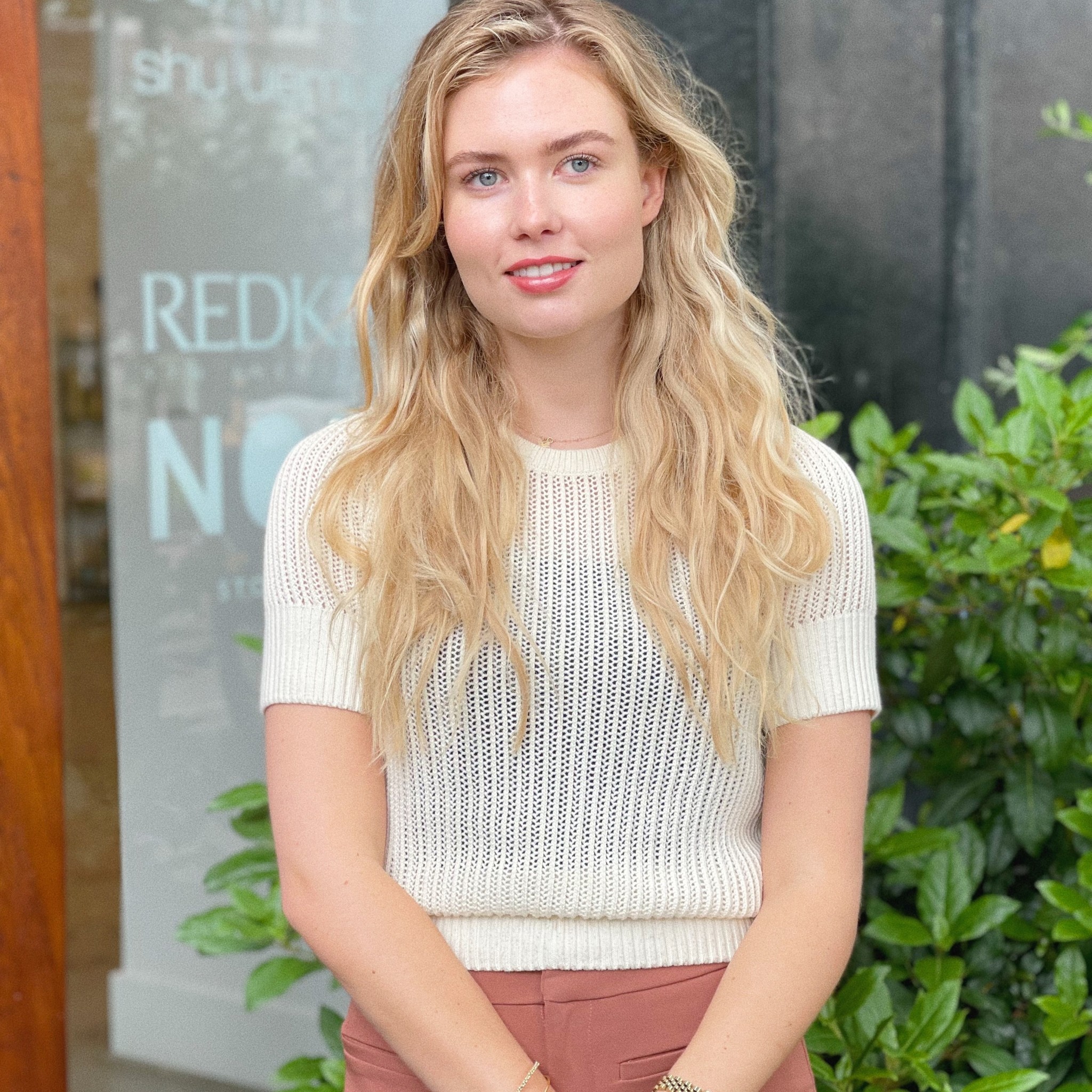 FLEUR:
INTERNATIONAL CERTIFIED COLORIST & STYLIST 
Fleur has 4 years of experience, and her greatest passion is everything related to beauty. She can spend hours searching Instagram, Pinterest and YouTube for the latest techniques in beauty and styling. She loves to share the insights she gains with you, and you can see the results in the mirror after a treatment with her.
"The purpose of our lives is to be happy"
@fleur_het_haartheater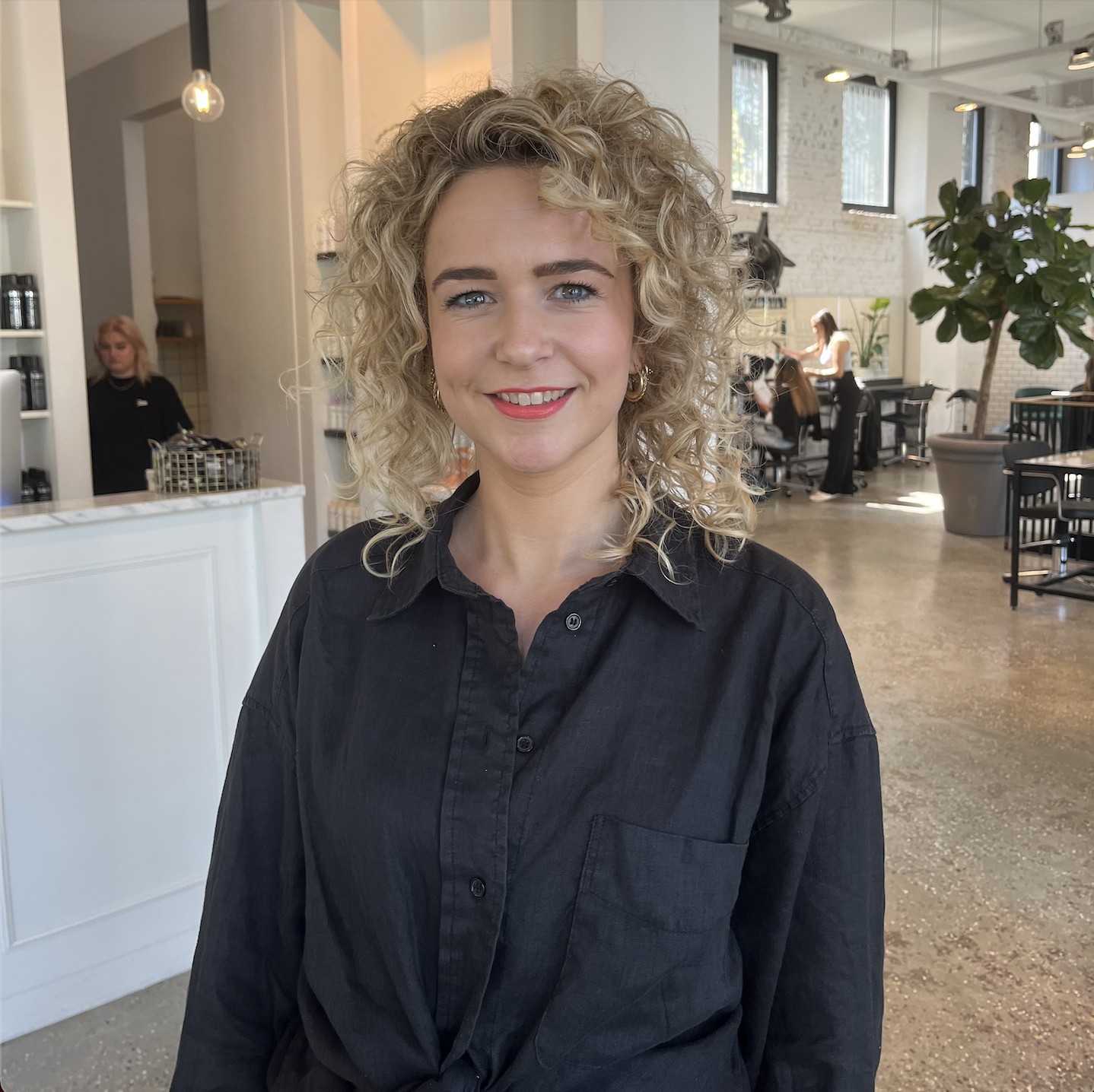 GEESJE
HAIRSTYLIST
With her 4 years of experience as a hairstylist, she ensures that you always leave the salon with a beautiful hairstyle. You can turn to her for both coloring and getting your curls cut! According to Geesje, a good advisory conversation is key, and from there, she will work with you as a client to determine what suits you best. Geesje is always up for a friendly chat but also gives you the space to relax in the chair!
"Good hair, good vibes"
@hairbygees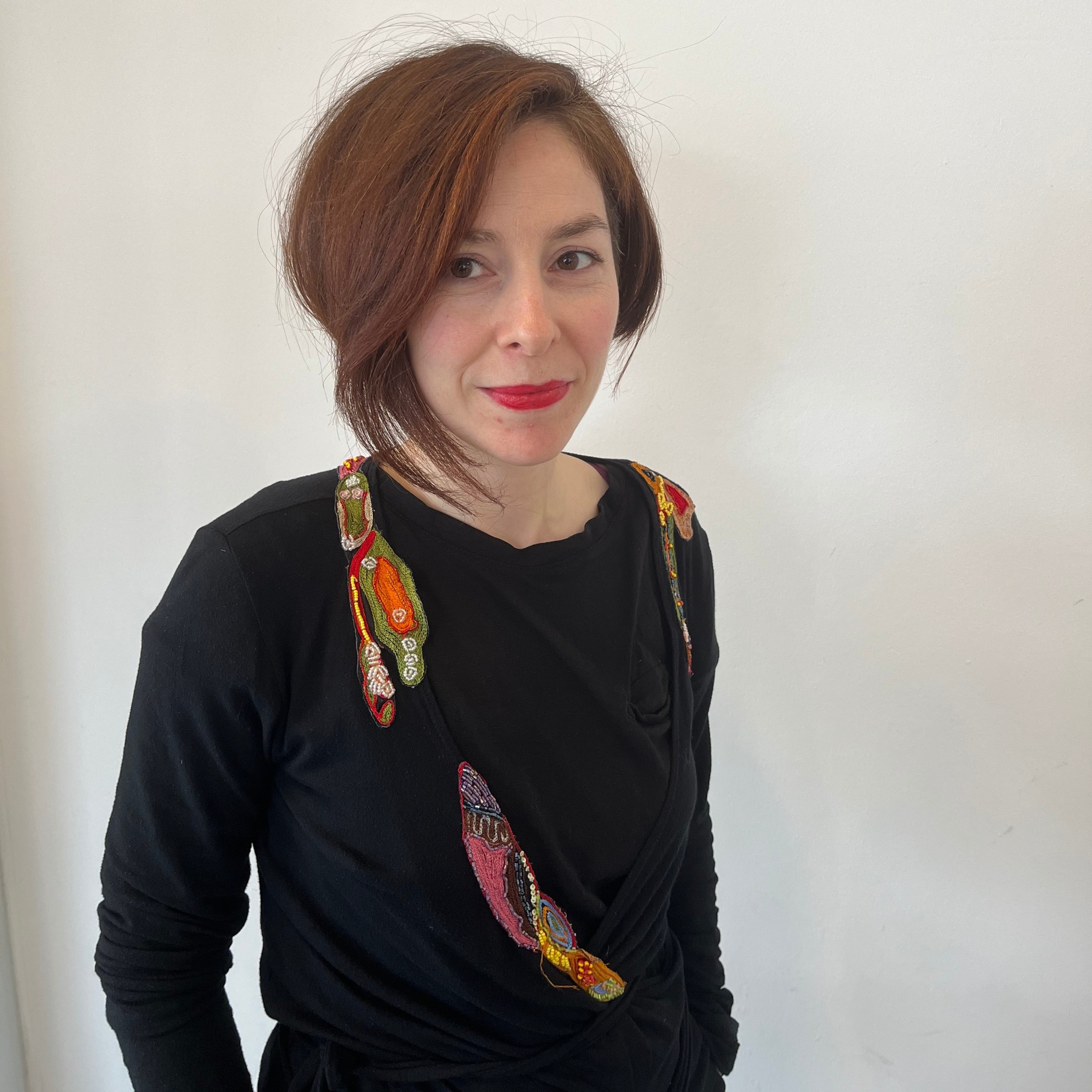 GIUSI:
COLORIST | STYLIST
I am an energetic and experienced hairstylist with over 20 years of experience. After completing my training and starting my career in my homeland of Italy, I have worked and continued to develop my skills in some of the trendiest salons in London. I enjoy creating creative styles, drawing inspiration from art and fashion, an innate love that keeps me informed about current trends. I have an eye for the needs and expectations of customers, which helps me score high in customer satisfaction, further building a loyal client base.
"Nourish your hair as you nourish yourself"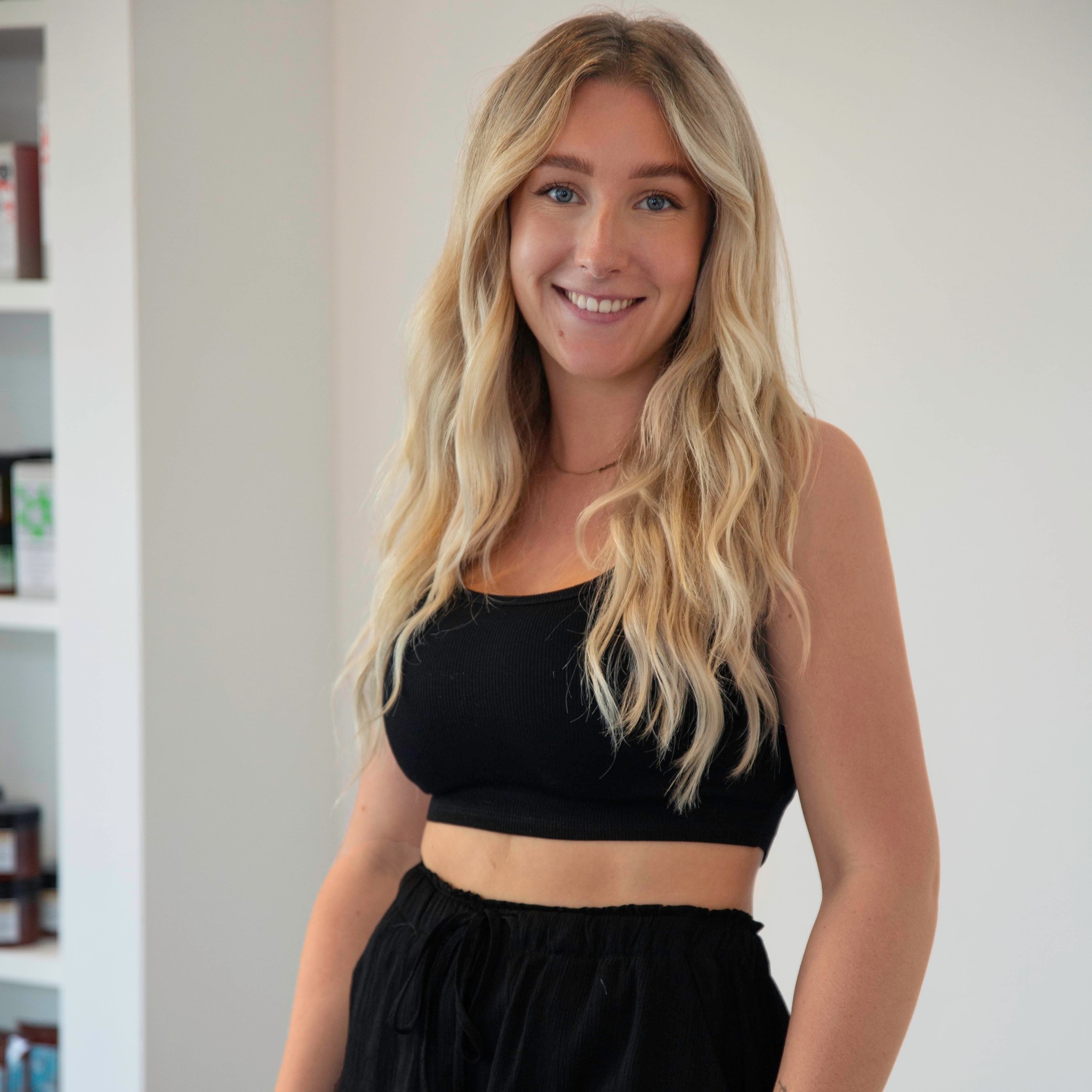 FEMKE:
COLORIST/STYLIST
Every day is different, and that's what makes this job so enjoyable! I can unleash my creativity with my clients at Het Haartheater and find it important to create a beautiful hairstyle with a color that suits my client best. In addition to a fresh and beautiful color, she also values styling. Feel free to ask her for product and styling advice for a beautiful, long-lasting look!
"Less perfection, more authenticity"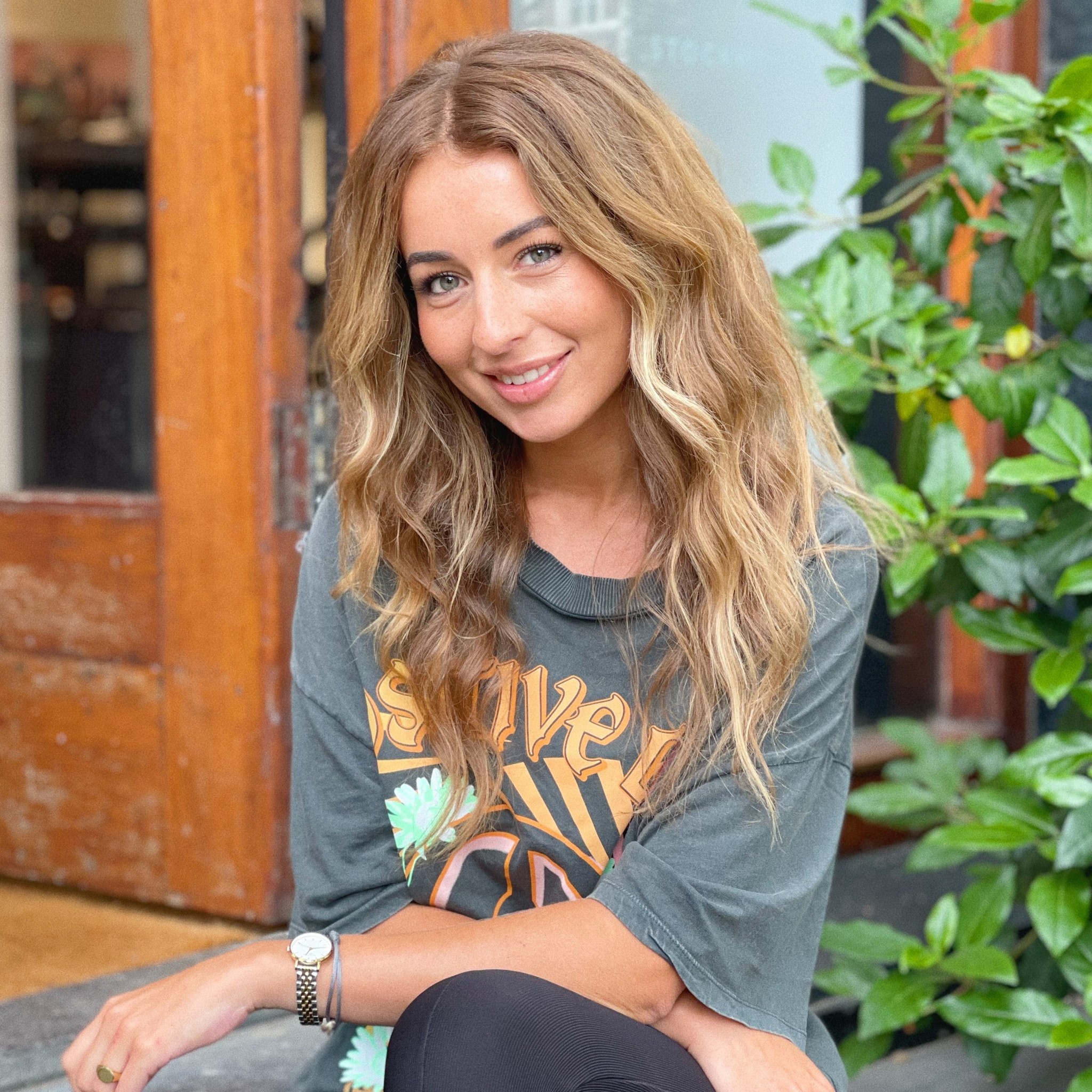 JOELLE:
STYLIST | COLORIST
Joelle is a true color specialist! She knows how to enhance the natural beauty of her clients with the right color. With extensive experience in highlights, balayages, and creative colors, complemented by proper care and perfect styling, you will leave the salon looking radiant. If you have any questions about a product, feel free to ask her; she is happy to help!
"Dont stop untill your proud"
@hairbyjoelle.x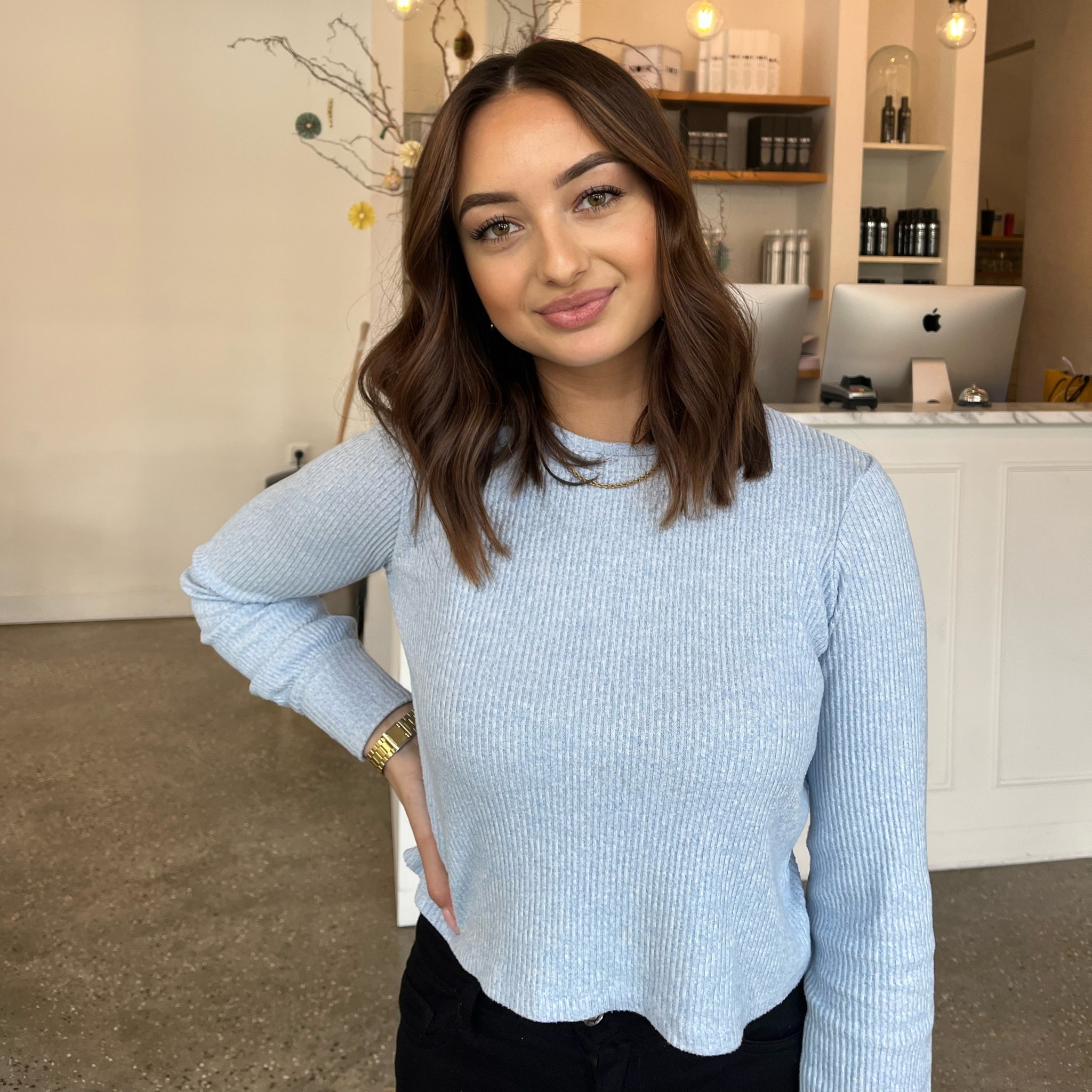 INDY:
ASSISTANT
Since she was a little girl, she wanted to become a hairdresser. Currently in her second year of the hairdressing course, she wants to further develop her passion and grow as a colorist and stylist for men.
"If it's still in your mind, it is worth taking the risk"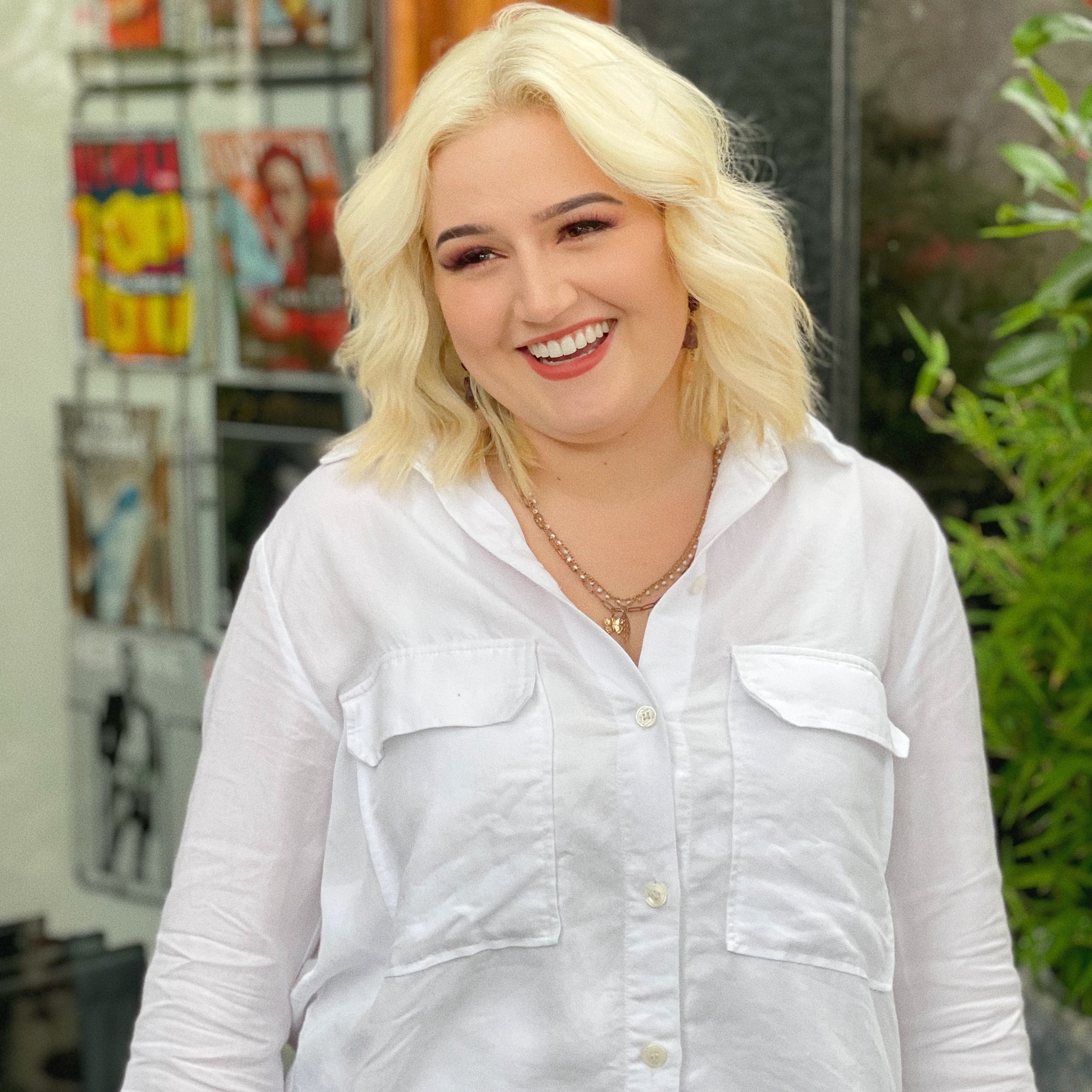 DANI:
INTERNATIONAL CERTIFIED COLORIST & STYLIST
From a young age, Dani has had the opportunity to observe many photoshoots and fashion shows. She loves the city and its buzz. Her hair massages bring relaxation, and you'll want Dani's blow-dries every day! Book your appointment with Dani online or in our salon.
"Invest in your hair, it's the crown you never take off!"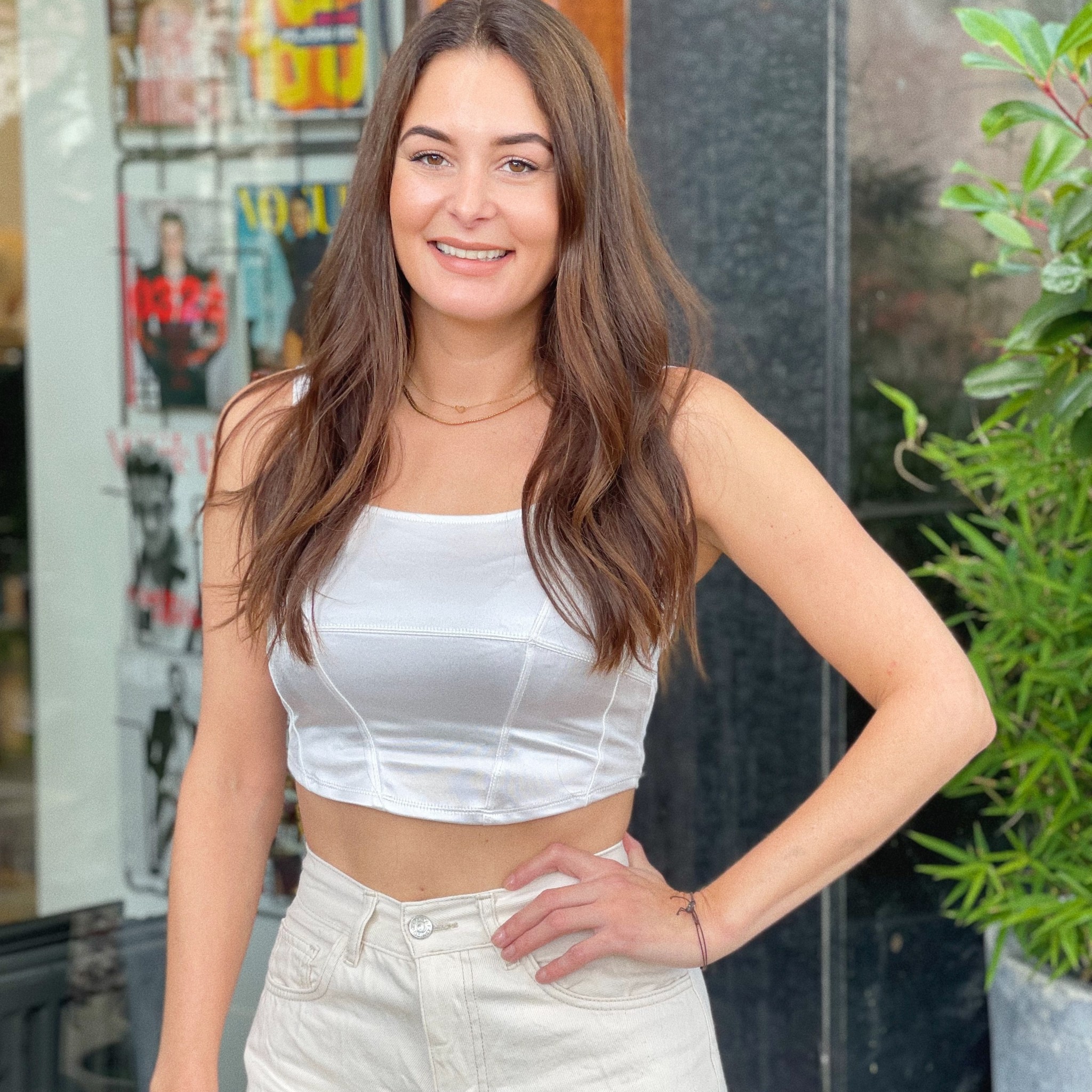 SIETA:
HAARSTYLIST | CREATIVE COLORIST
Sieta has been making beautiful hair every day for 14 years now, with occasional exciting assignments and giving training sessions. She participated in the makeover part on the live TV program "Thuis op Zondag" a photoshoot for Linda and Libelle Zomerweken.
Sieta loves creating beautiful hair and draws inspiration from nature, social media, her colleagues, and fashion. Based on all these aspects, she brings out the most beautiful in you.
"The world is yours"
@Sieta_homan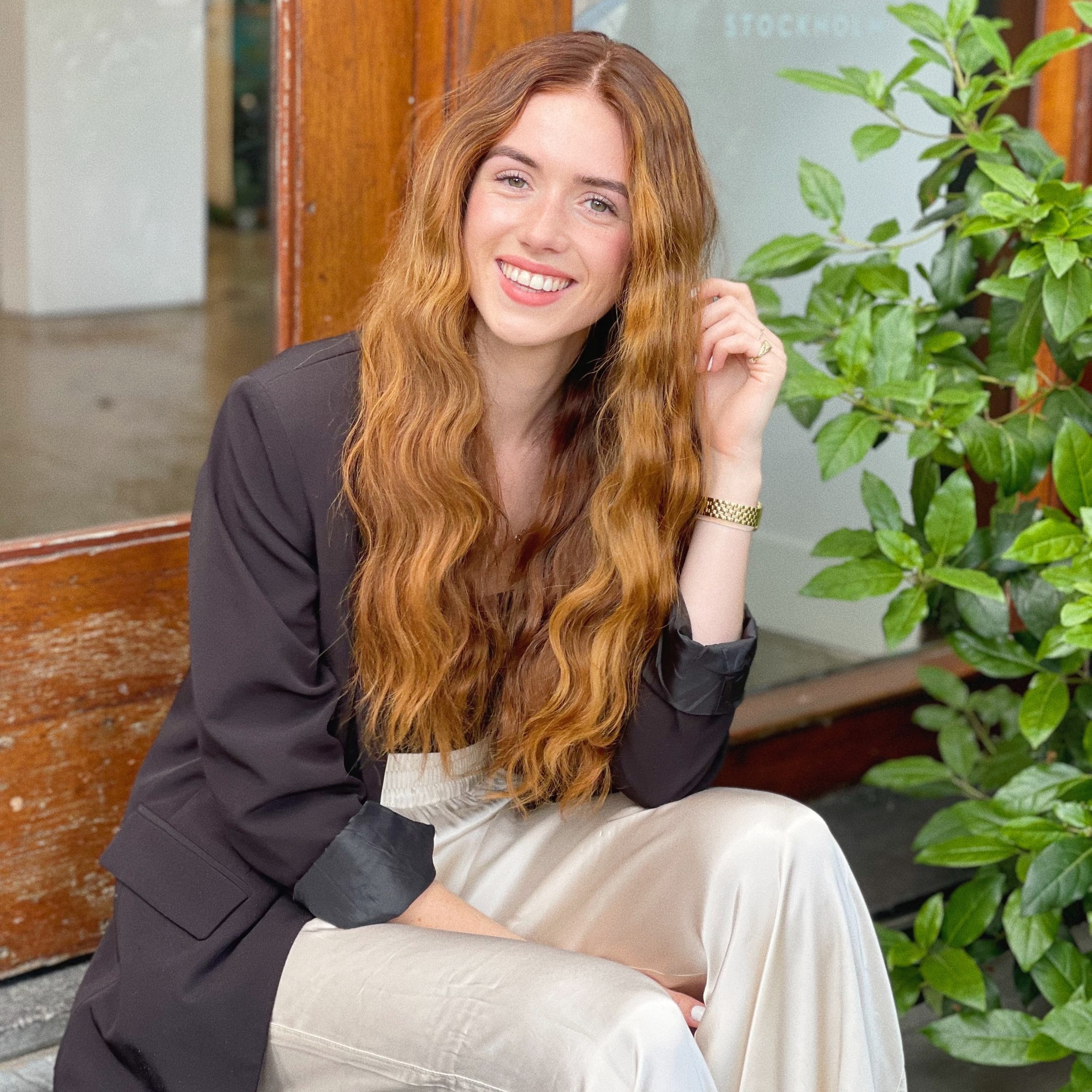 RACHEL:
STYLIST
Rachel has been working for 4 years and is already a rising star in Het Haartheater. She competed 3 times in the Coiffure Award and was nominated twice! She's an ardent follower of the latest trends and techniques. She has a keen eye and is a good listener because for Rachel her customer is her biggest inspiration.
"Your hair is the piece of clothing you wear every day, so take good care of it."
@rachelkroonhair
ANDRE:
STYLIST | COLORIST
With nearly 30 years of experience, Andre is one of the seasoned professionals at Het Haartheater, possessing a great understanding of the appreciation for beauty and good taste. He always has a listening ear. Andre draws inspiration from architecture, design, art, and music and finds happiness in creatively working with textiles and hair.
"Doing what you like is freedom, liking what you do is happiness"
@69andretimmermans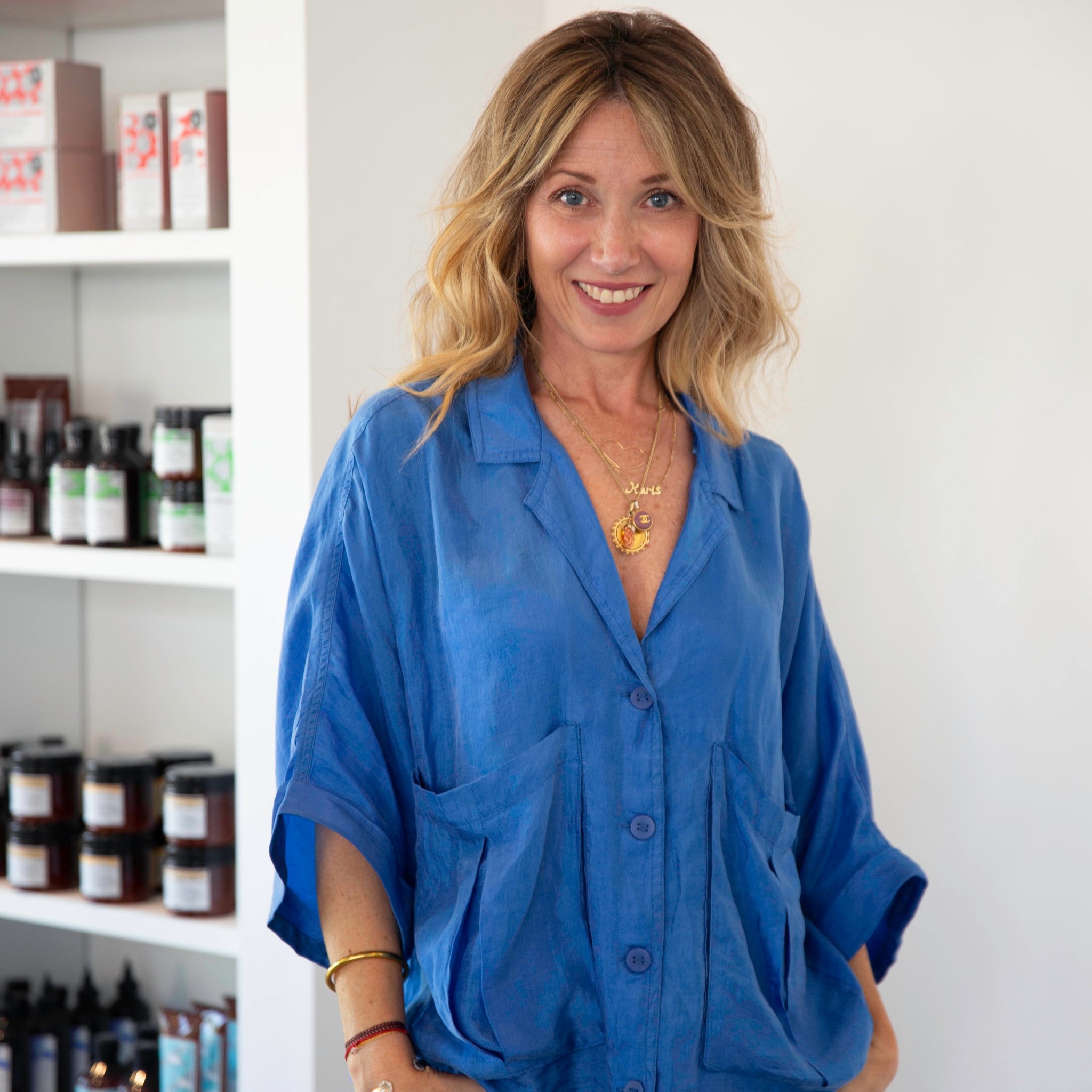 KARIS:
BOOKER
In addition to my work as a receptionist at Het Haartheater, I am a fashion stylist for various TV programs, commercials, and magazines. For the past 2 years, I have also dedicated myself to another passion: interiors and (re)styling them. As a stylist often works independently, Het Haartheater is the perfect balance for me. Here, I work with the most enjoyable colleagues and clients, with never a dull moment during the day, and, of course, my work as a receptionist at Het Haartheater. Apart from my work, I love sports, socializing with friends and colleagues, and the occasional glass of wine.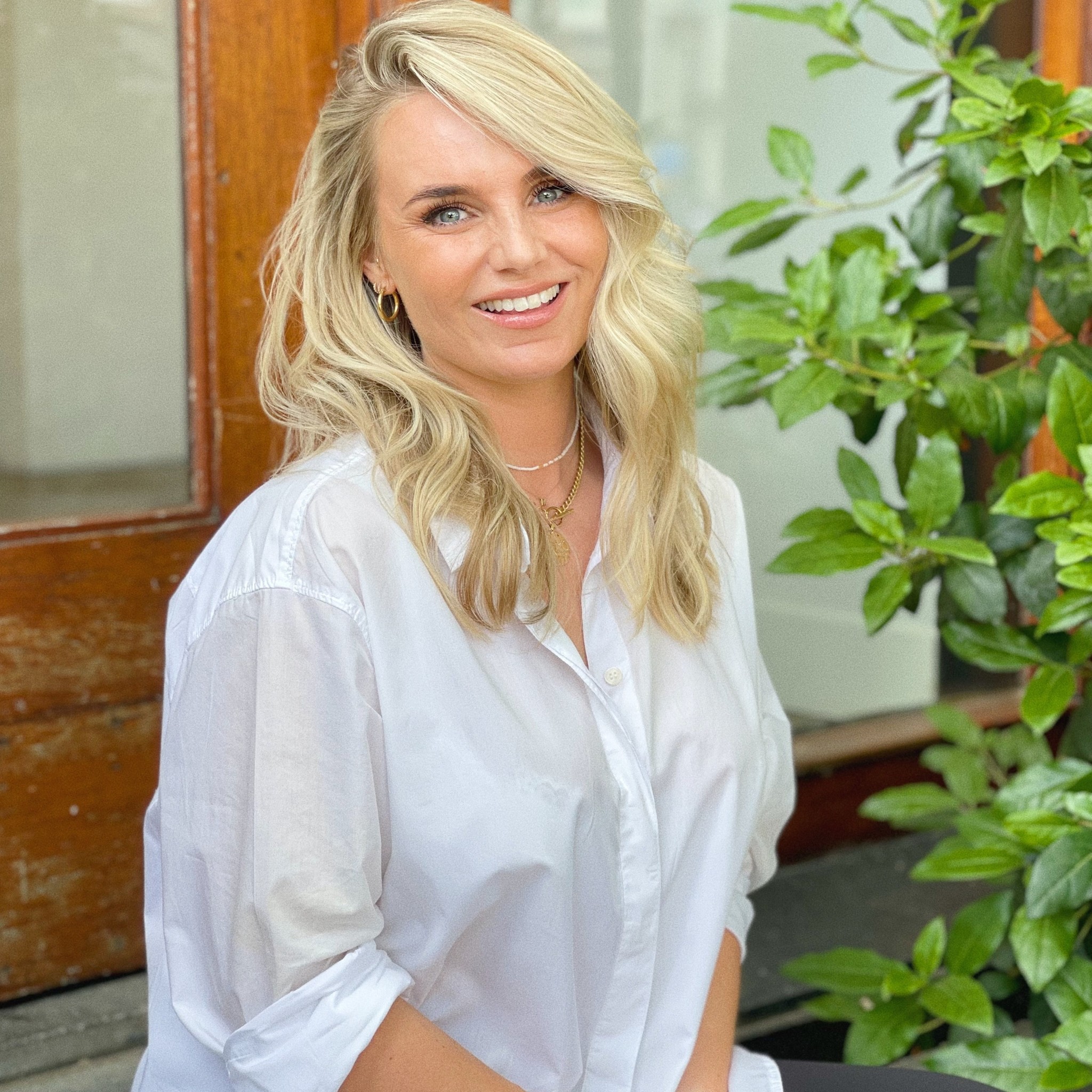 Desiree:
BOOKER
Providing excellent service for all your appointments is what she aims for. Her goal: that you leave with a smile. Although not a stylist or beautician herself, when you hear Desiree talk about beauty, you might almost think she is one!
"If you want the rainbow, you gotta put up with the rain."
@desiree.vos
Uptown Zuid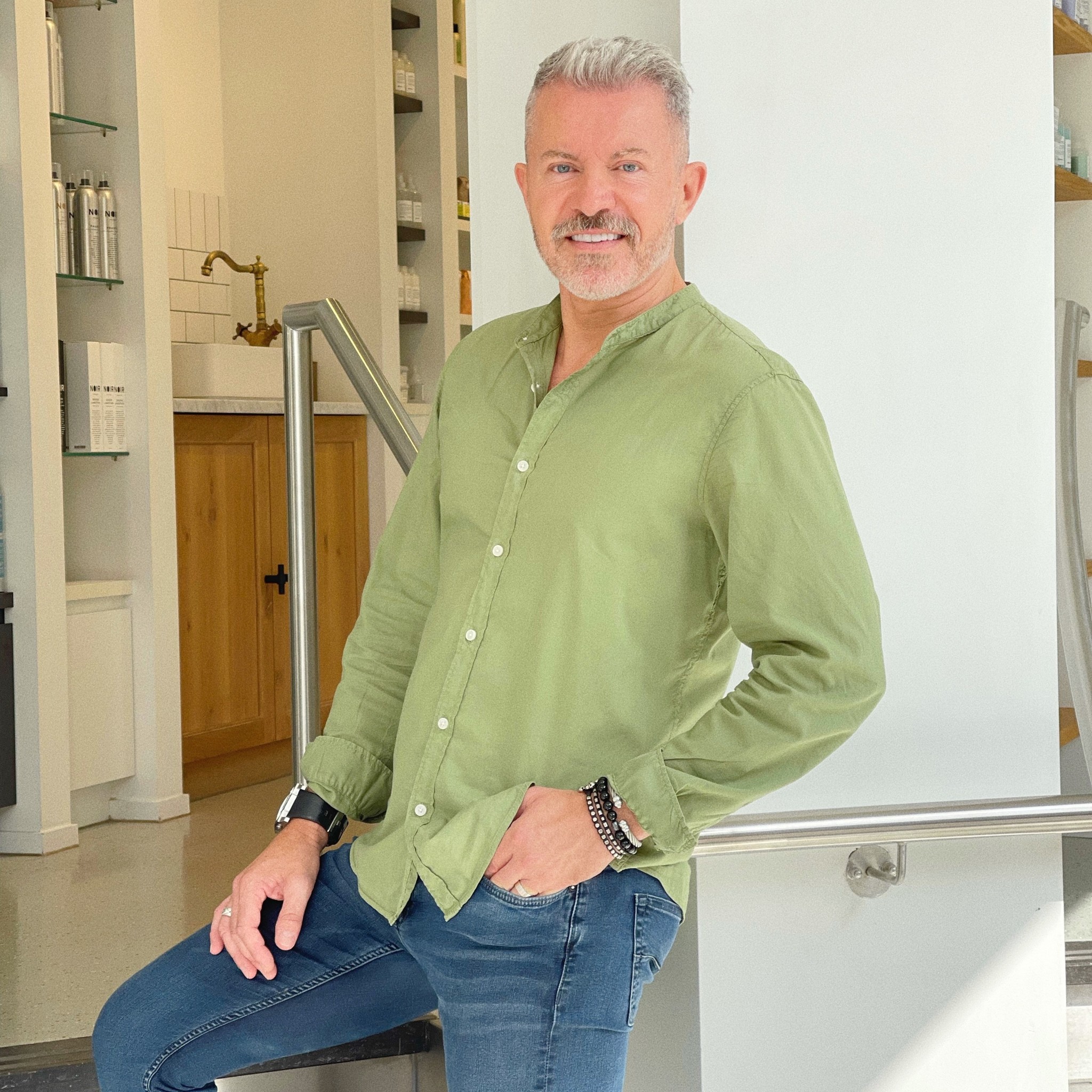 BERTIL
COLORIST, STYLIST & GREAT LENGTHS SPECIALIST
Bertil has come to Amsterdam for love after working in Austria for 14 years. Meanwhile, Het Haartheater has become his second great love, where he has been working as an all-round stylist for 11 years. With flair, he cuts sharp bobs but can also transform locks into a lush hairstyle by incorporating Great Lengths Extensions. Bertil listens carefully to the wishes of his clients and combines this with his expertise.
"Life is too short to have boring hair."
@bertiltimmer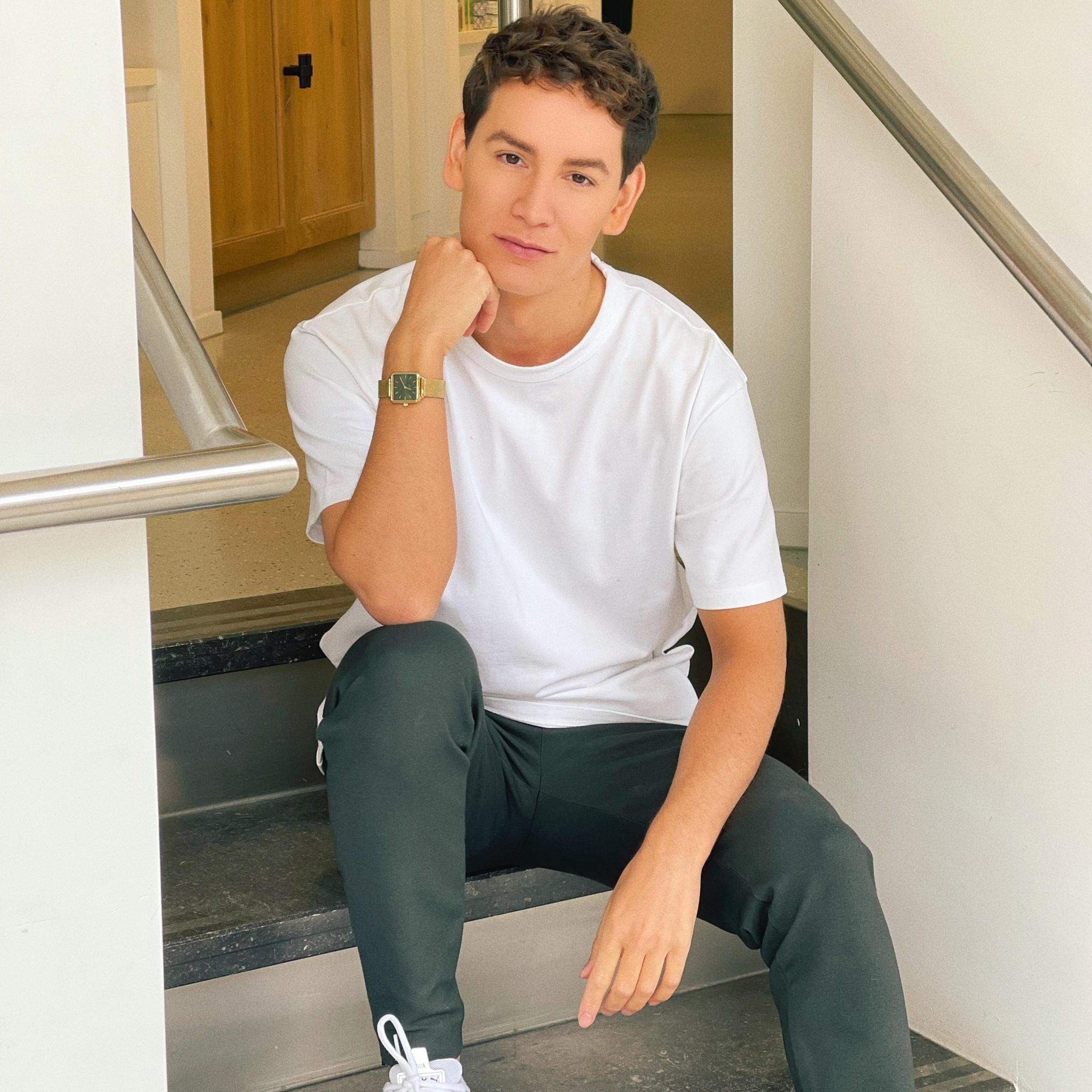 MIKA
COLORIST & STYLIST
When you think of Mika, you think of glamour. Combined with his great passion for hair, you can see it reflected in his clients. He specializes in seamless blondes and nuanced brunettes. With his love for big hair, this is perfectly styled into a hairstyle worthy of the red carpet!
"Let your hair do the talking!"
@mikavanleeuwen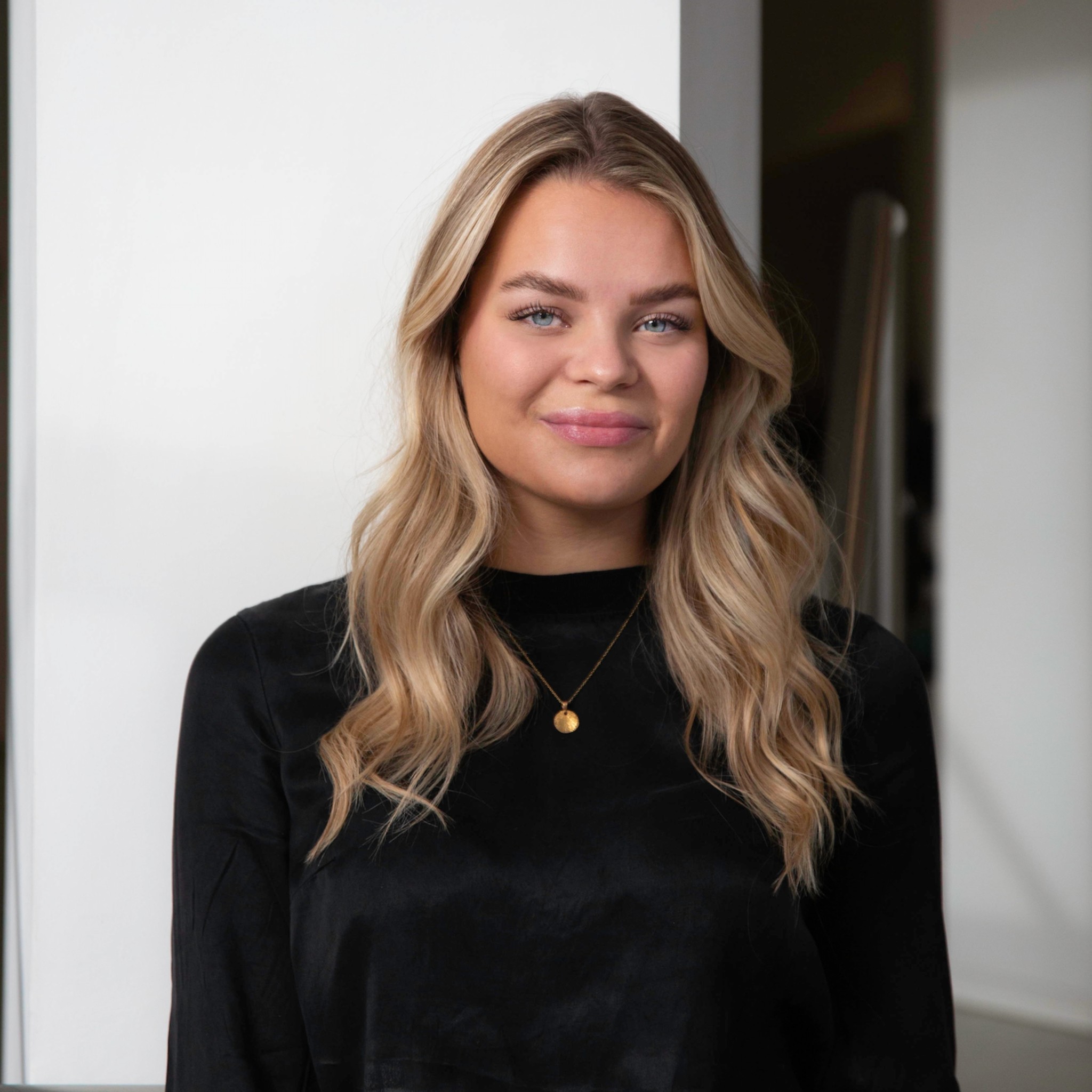 JULLIËT
STYLIST | COLORIST
After completing the training to become a hairstylist, Julliët briefly worked in another industry. However, this did not bring her what she had expected. She missed the work as a hairstylist and the opportunity to express her creativity. Julliët would like to specialize in her great passion, coloring. She is inspired by Pinterest and Instagram.
"It's the will, not the skill"
@julliet.baas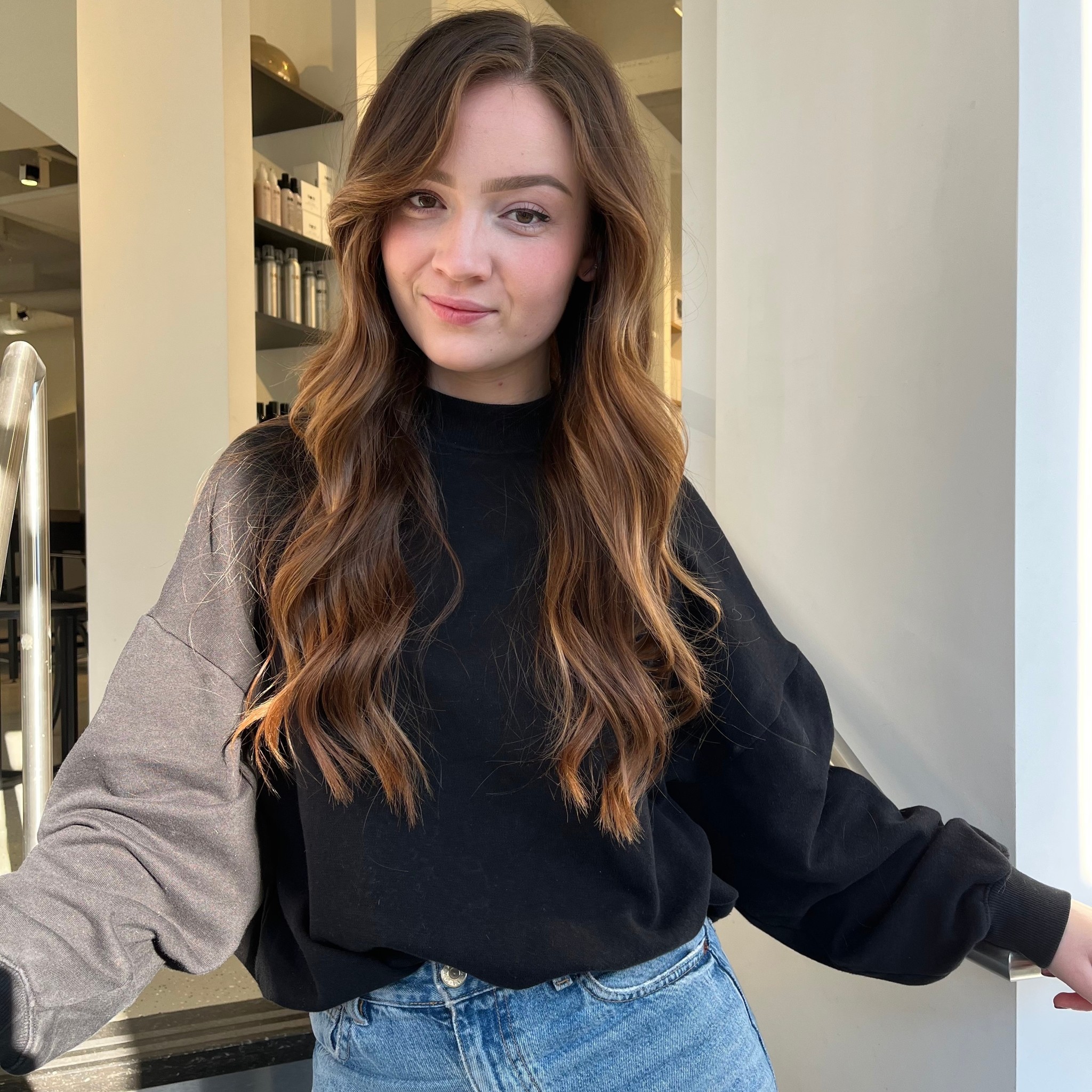 BENTE
INTERNATIONAL CERTIFIED COLORIST & STYLIST
Bente has a passion for colored hair with a natural look. She consults with clients to develop a color that suits them, from bright blondes to caramel brunettes. This attention to detail is also evident in her creations. If you prefer longer hair, she can arrange that for you with extensions.
"Be yourself, you look beautiful like that!"
@hairby.bente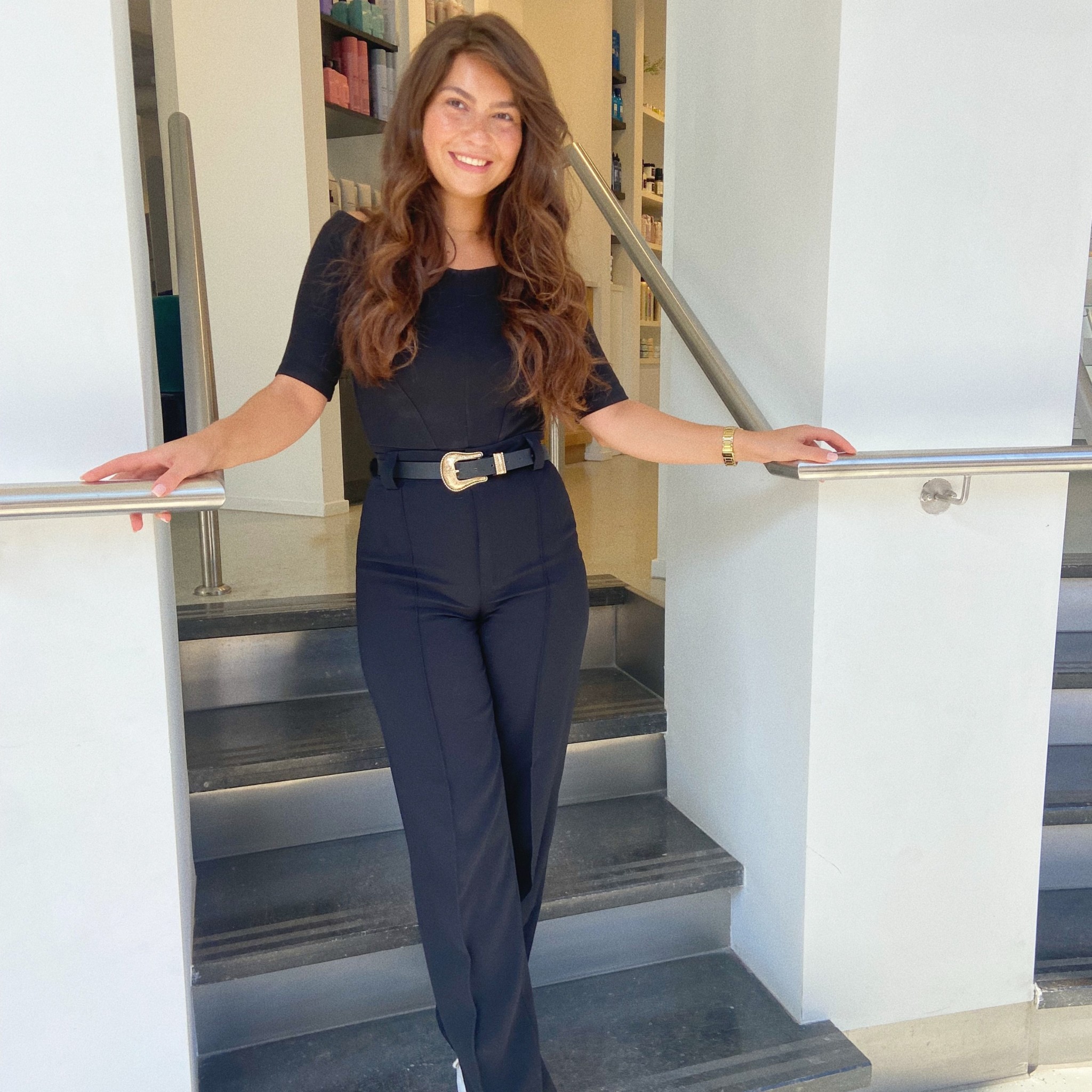 HODA
HAIRSTYLIST 
Hoda creates the most beautiful masterpieces. From coloring to cutting, she always highlights the beautiful features of her clients. Cutting long locks is truly her thing. She knows how to cut it in a way that it always falls perfectly! Hoda loves a friendly chat and always ensures that you leave Het Haartheatet looking your best.
"Live every day like it's your birthday."
@hodafarzanyar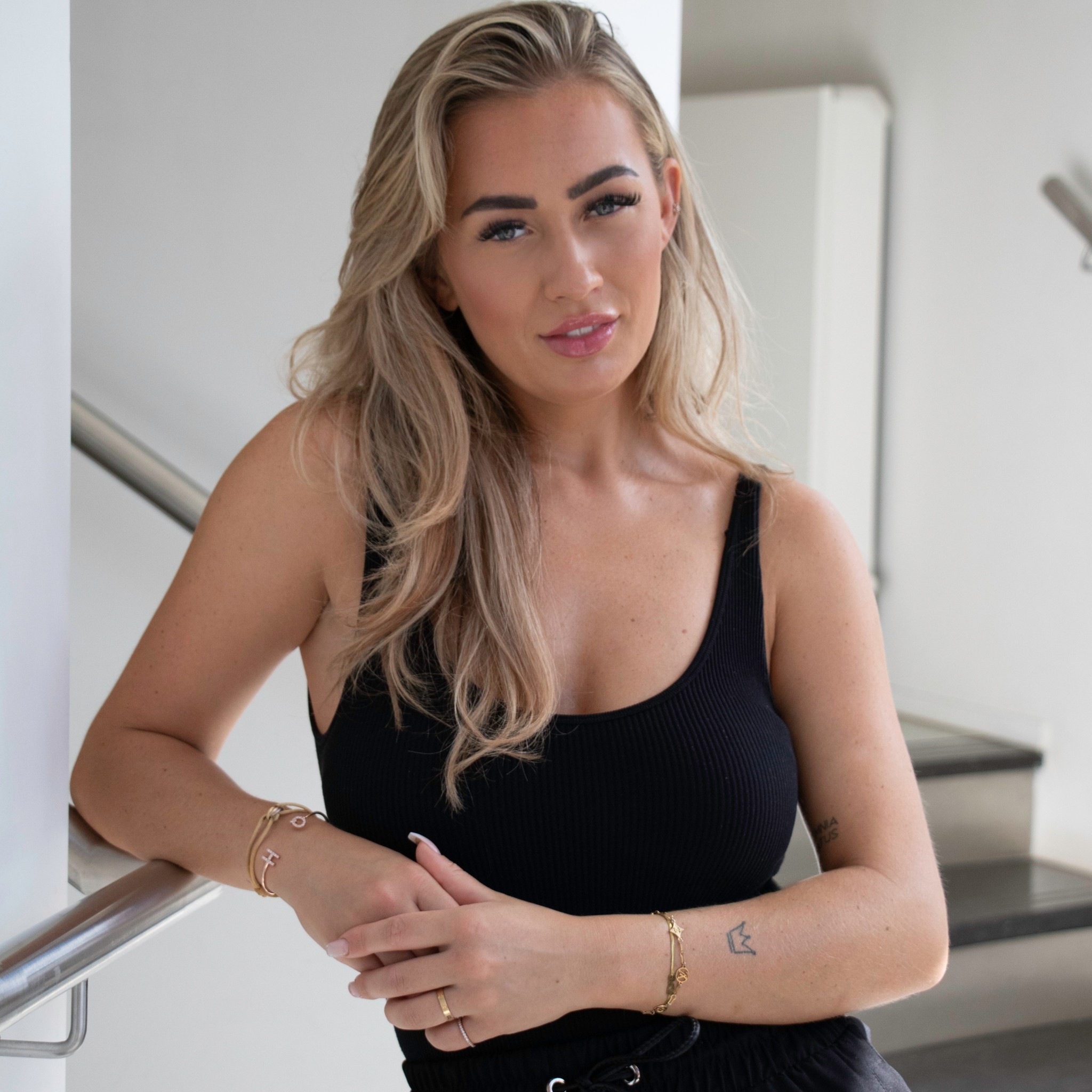 QUINTY
COLORIST | STYLIST
Quinty has 7 years of experience and is versatile and passionate, drawing inspiration from, among others, the Kardashians. Whether it's Balayage, Highlights, or a Classic Cover, she always turns it into a celebration. Quinty always listens carefully to you and ensures that when you walk out the door, the overall picture looks perfect.
"Shine bright like a diamond"
@hairlooksbyq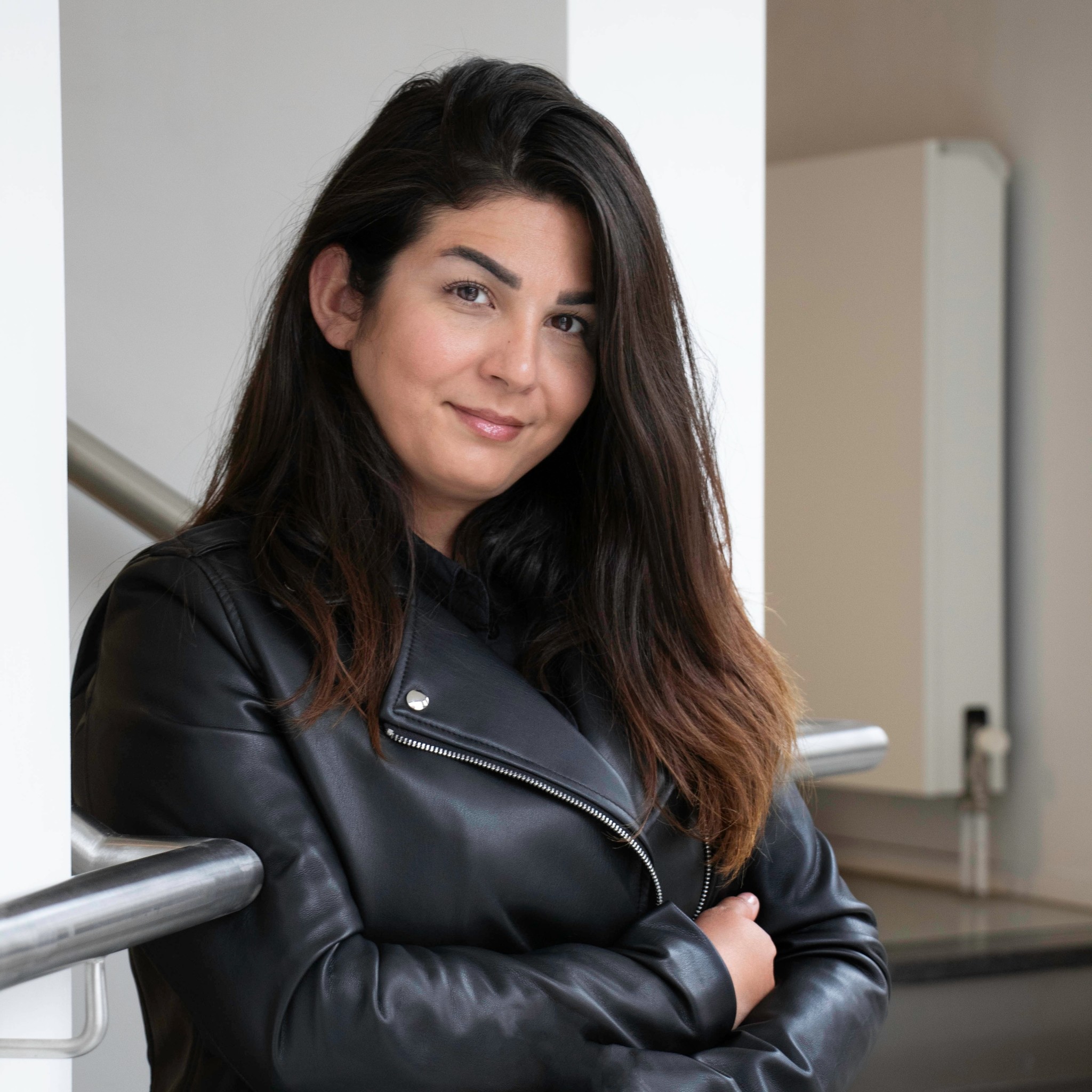 PARASTOO
HAIRSTYLIST & COLORIST
With Iranian roots, Parastoo knows better than anyone how to transform thick, full, and dark hair of Persian women. Her expertise includes balayage, highlights, and creative colorwork. She transforms dark colors into lighter shades, adds volume and length with hair extensions, and you can book her for the best Keratin treatments in Amsterdam!
Make an appointment at our Uptown South salon!
"Hairdressing is not a job, it's a craft"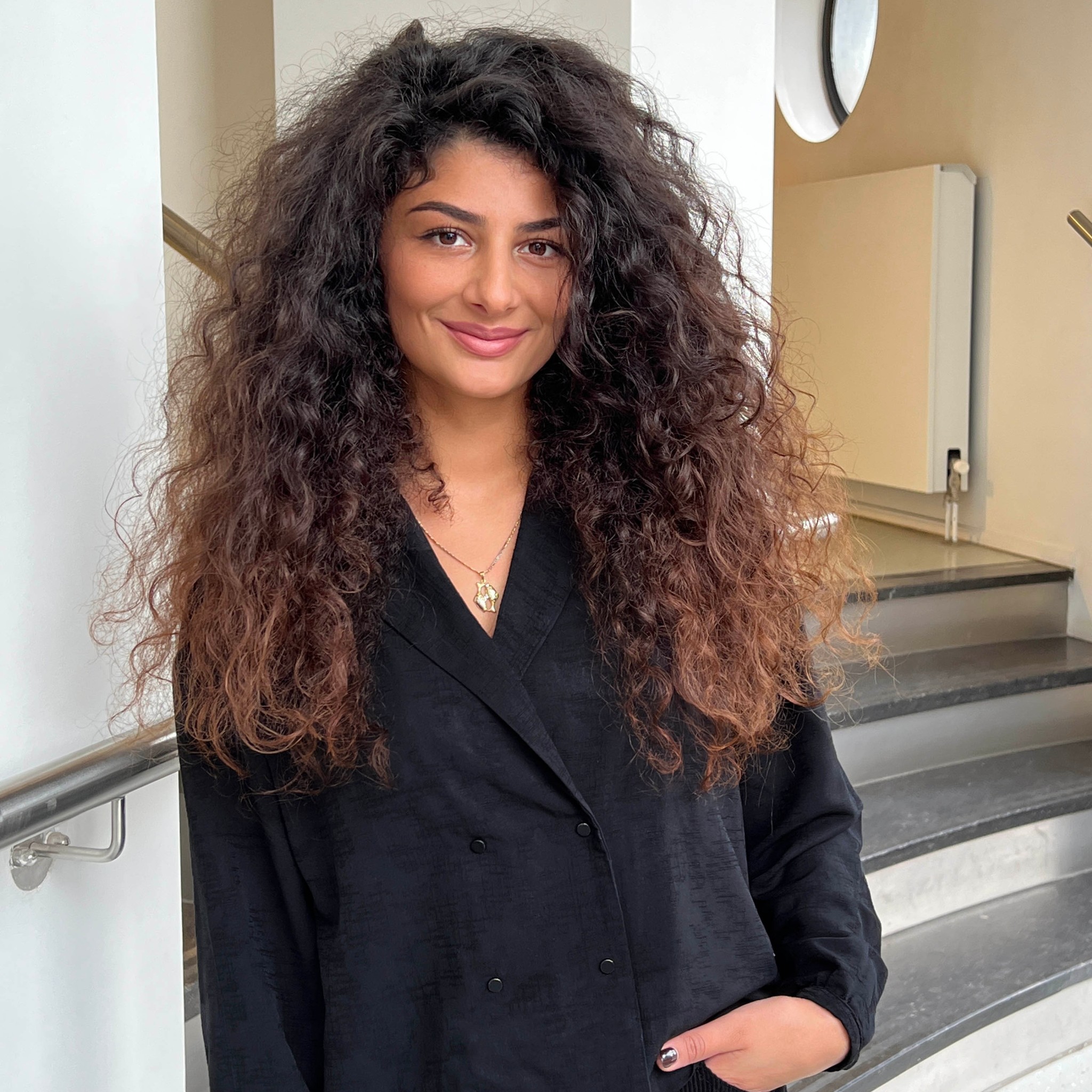 SUZY
INTERNATIONAL CERTIFIED COLORIST & ALLROUND STYLIST
Suzy has been in the profession for over 9 years and has worked in various salons, both in Armenia and the Netherlands. She is now an all-round stylist. She sees color corrections and makeovers as a challenge where she can work creatively and out of the box. But above all, the careful and respectful treatment of the hair is her top priority: healthy hair is the key!
"The sky is the limit"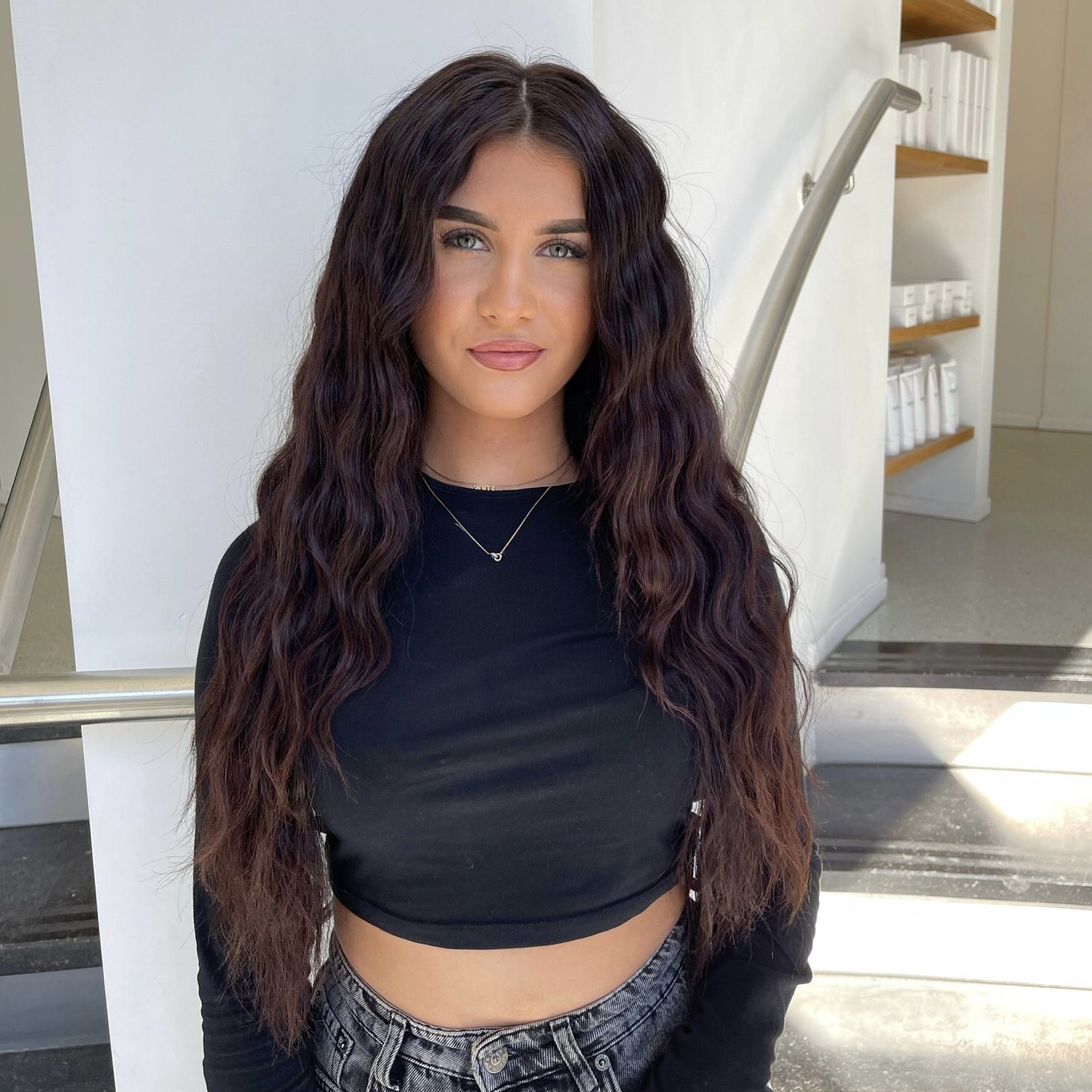 ISA
JUNIOR STYLIST
Isa is ambitious and takes the profession very seriously. She first looks at the person and then finds the suitable look. She fully masters the classic cover technique and blowouts and now wants to specialize in balayage, face frames, and babylights. In addition, she is specialized in extensions. On social media, she is always looking for the latest trends and color techniques.
"Be the energy you want to attract"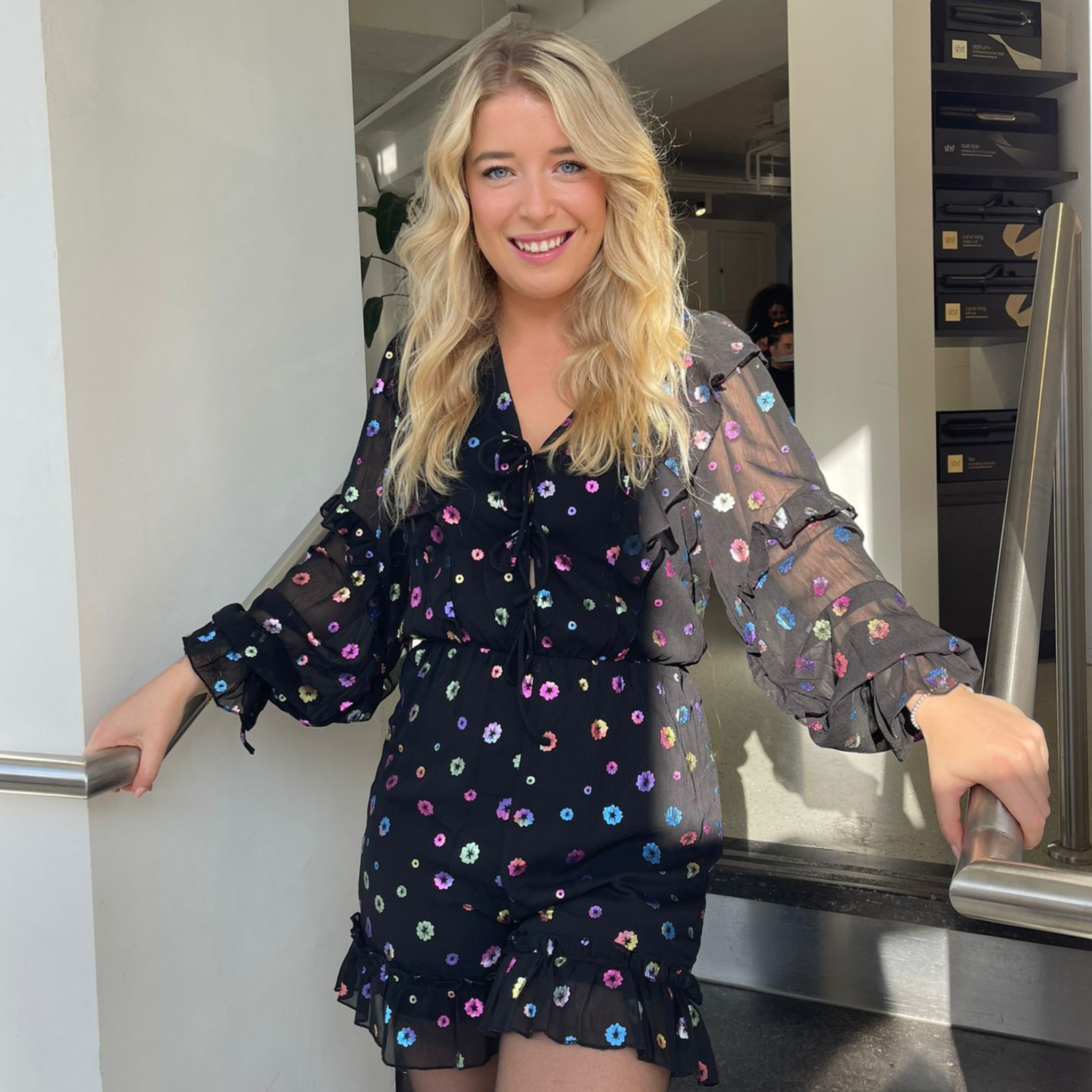 Pauline
HAIRSTYLIST 
I am Pauline, 24 years old, and have been in the hairdressing profession for 4 years now. Before this, I worked in the hotel industry and traveled a lot. Now, I can apply my passion for hair and service in this amazing profession. I draw inspiration from the latest trends and from my clients themselves. Color and the right hairstyle bring out the best in you. I have a lot of fun in my work and love to show it! Be yourself, get inspired, and I will do everything to make you shine.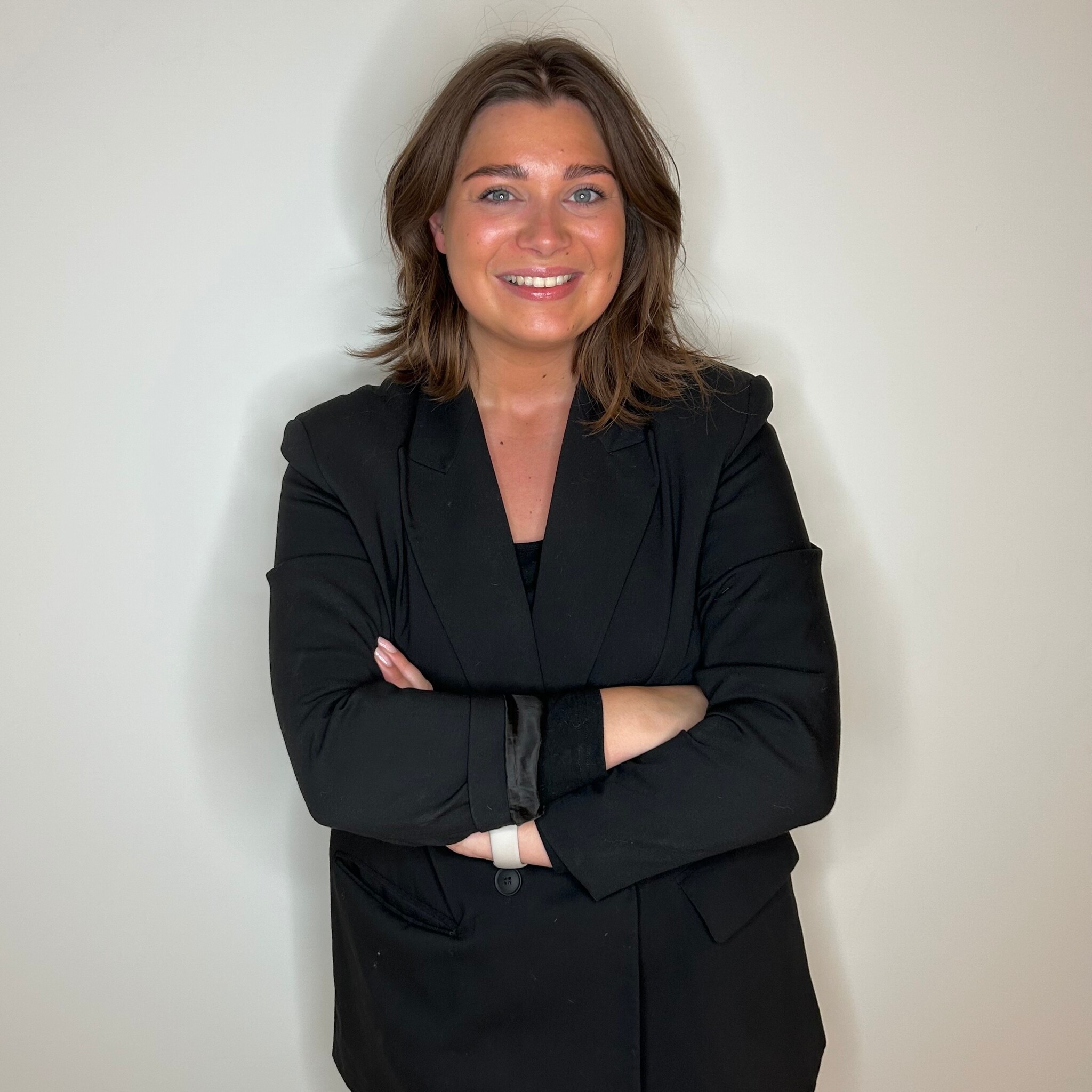 Mira
HAIRSTYLIST & COLORIST
My name is Mira, and I've been in the industry since I was sixteen. Over the years, I've developed a tremendous passion for coloring. Not only do various techniques make my heart beat faster, but also the theoretical aspect of coloring. I am also involved in education within Het Haartheater. The most beautiful thing for me is to see the passion, talent, and skills grow in my colleagues through the training I provide.

"Let your hair do the talking"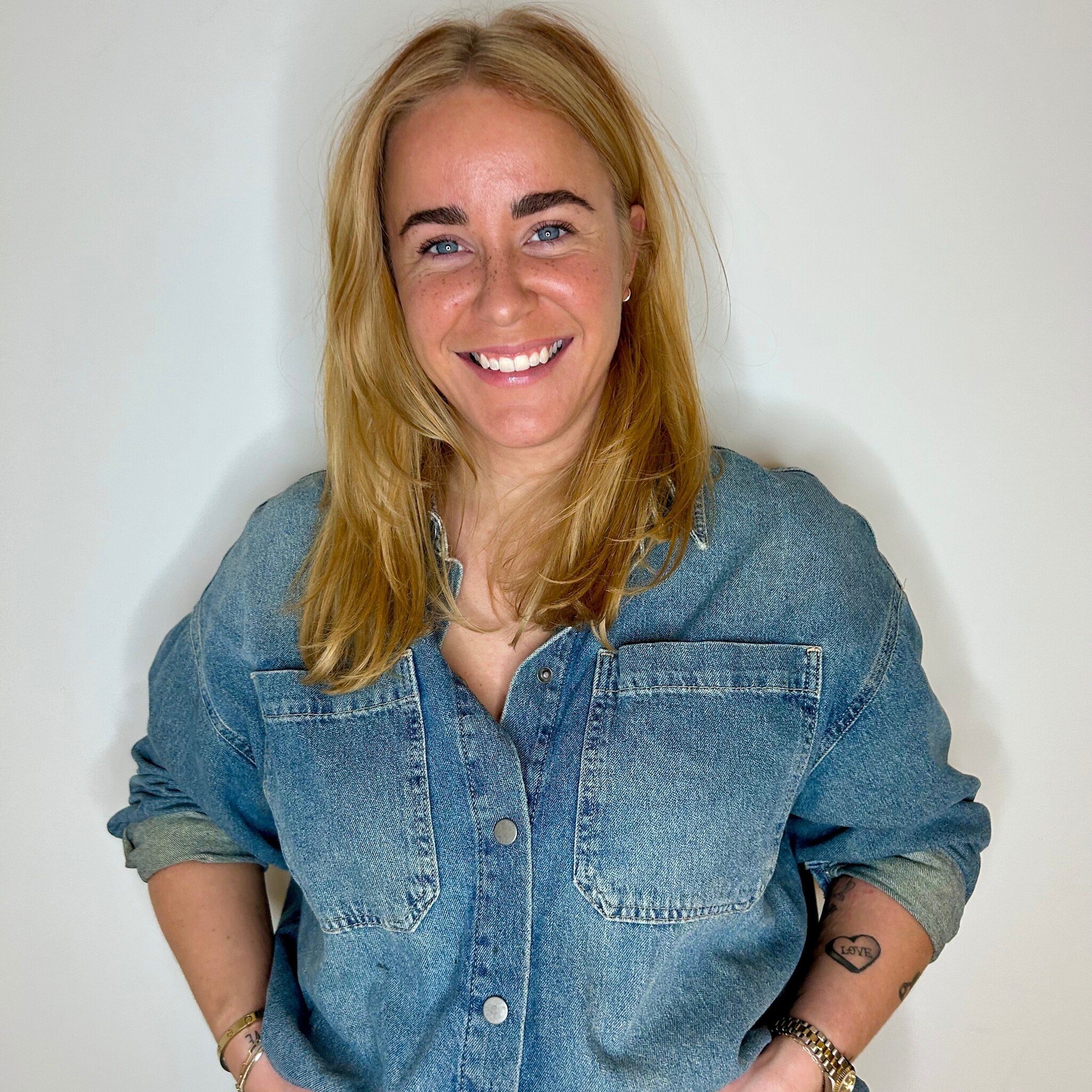 Geerte
HAIRSTYLIST & COLORIST
Hi, my name is Geerte. During my 10 years of experience in the industry, I have fallen in love with the diversity and the ever-changing pace of the work. Every customer is different, and I am always determined to see them leave the salon happy and excited to show off their new look.
'Always do you, but let me do your hair"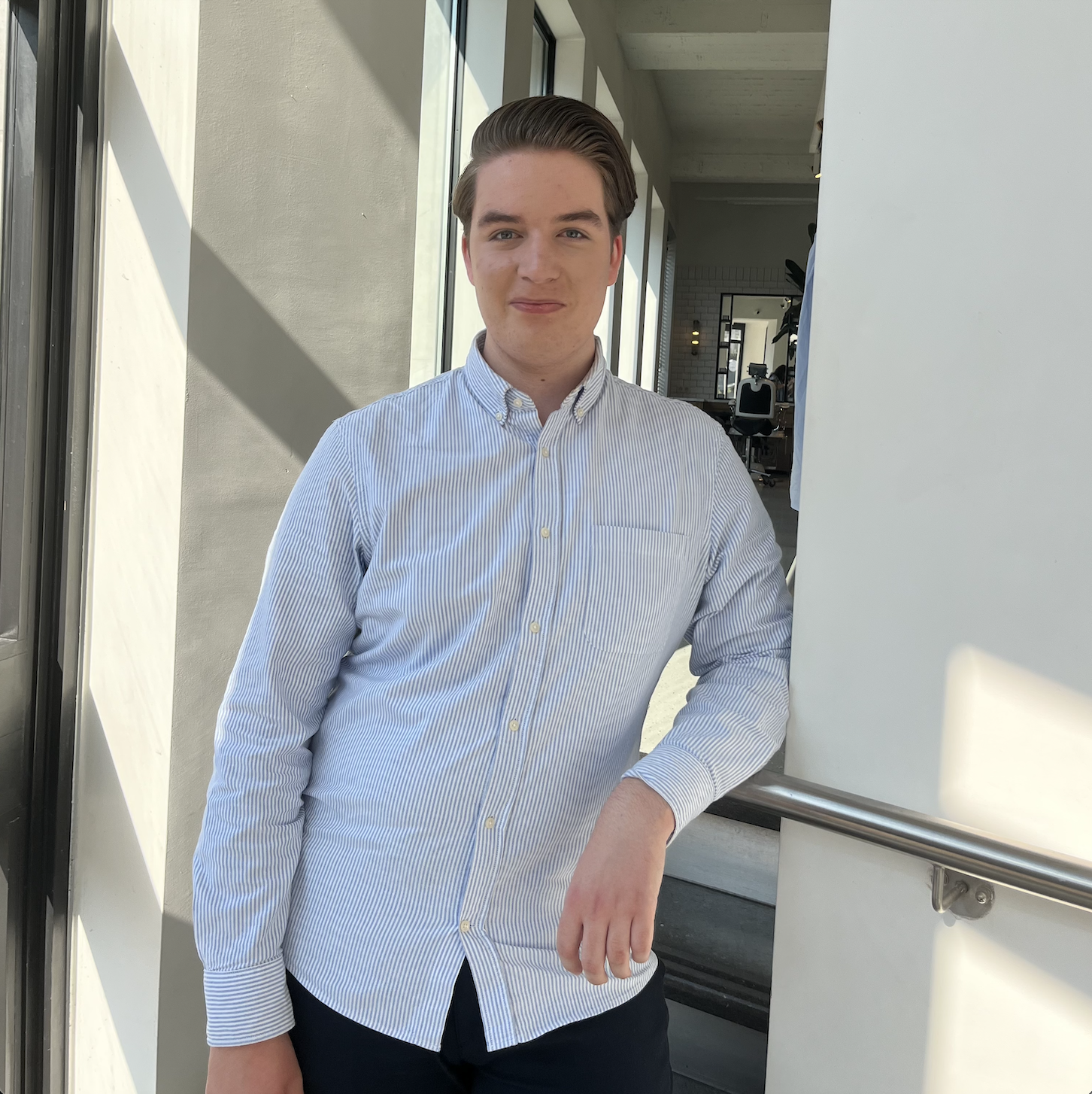 BRAM
ASSISTANT
From a young age, I have been involved in hairstyling and cosmetics. A few years ago, I delved deeper into this field and learned a lot about it. I started my own business as a hairstylist and launched my own cosmetics brand. I have worked in various industries, including e-commerce and online marketing. However, the hairstyling profession continued to attract me greatly.
Het Haartheater gives me the opportunity to expand my knowledge and learn new things every day about everything related to the hairstyling profession.
"Always take care of your hair!"
@bram_leutscher
Receptie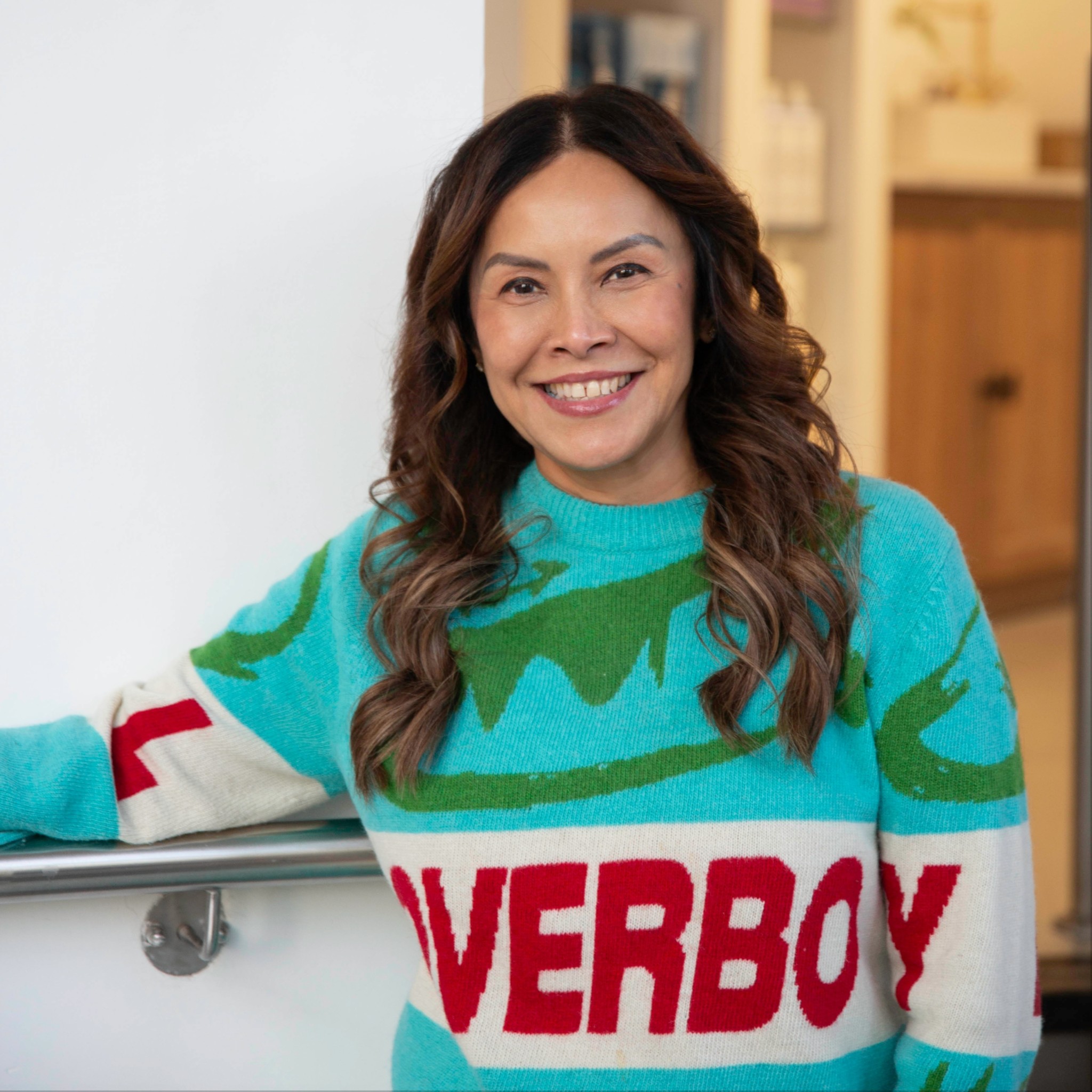 NARCIS
SENIOR BOOKER | OFFICE MANAGER
Narcis entered as a customer once but has become an integral part of Het Haartheater. Here, she fulfills her various roles with brilliance, and her spontaneity plays a significant role. In addition, she is a mother, kitchen whiz, and fashionista.
"Live your best life."
@narcismaria
CHIMENE
BOOKER
Chimene has been a regular and well-liked face at the reception for 2 years. When she's not working at Het Haartheater, she's either out for a walk with her dog or enjoying fun activities with her children. Chimene loves exploring the latest restaurants in the city with her friends, so if you're looking great but haven't decided where to go yet, she probably has a few hot spots to recommend.
"No matter how you feel, get up, dress up and never give up"
@chiminiebuiten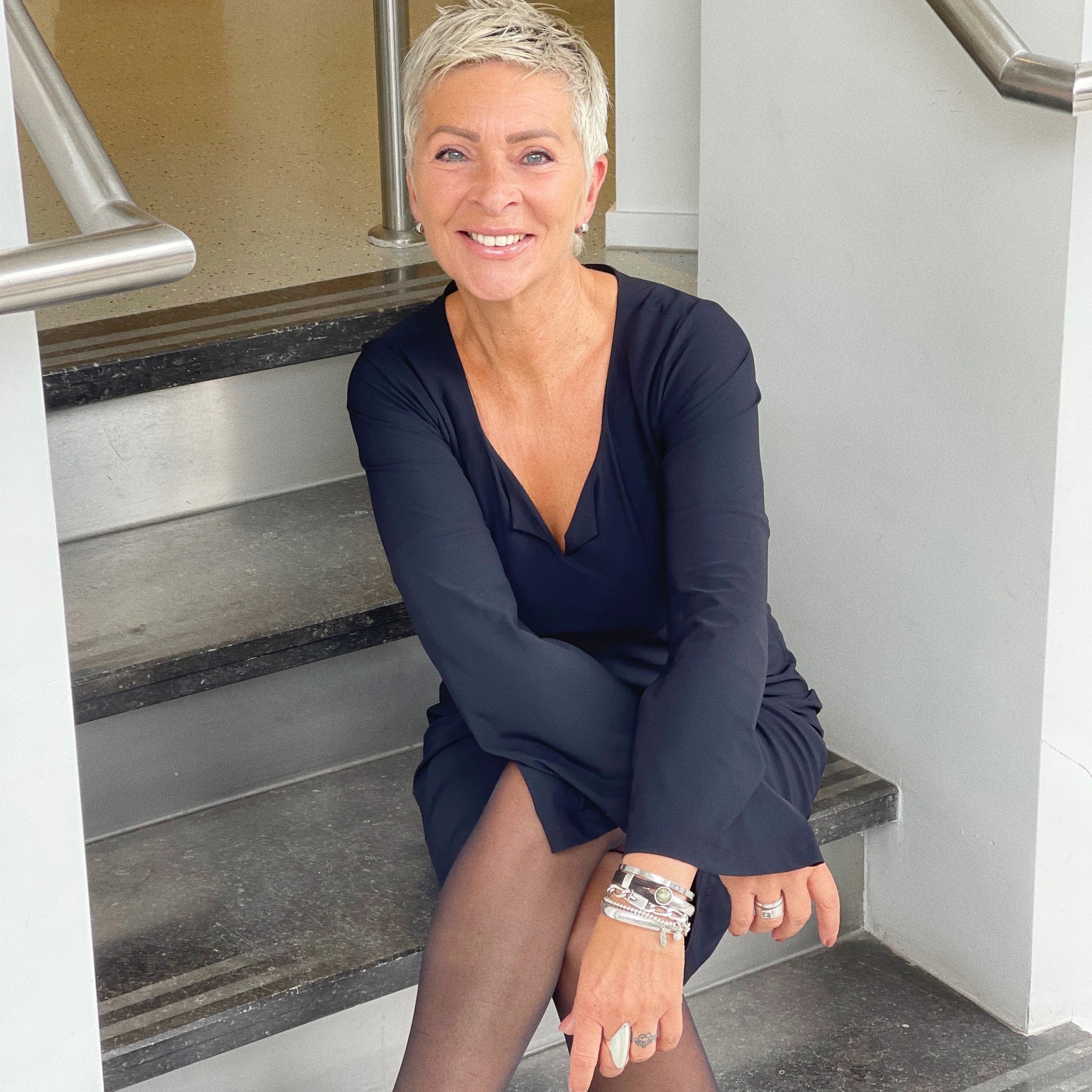 IRMA
BOOKER
"Be your own kind of beautiful."
@irma_mountain
Beauty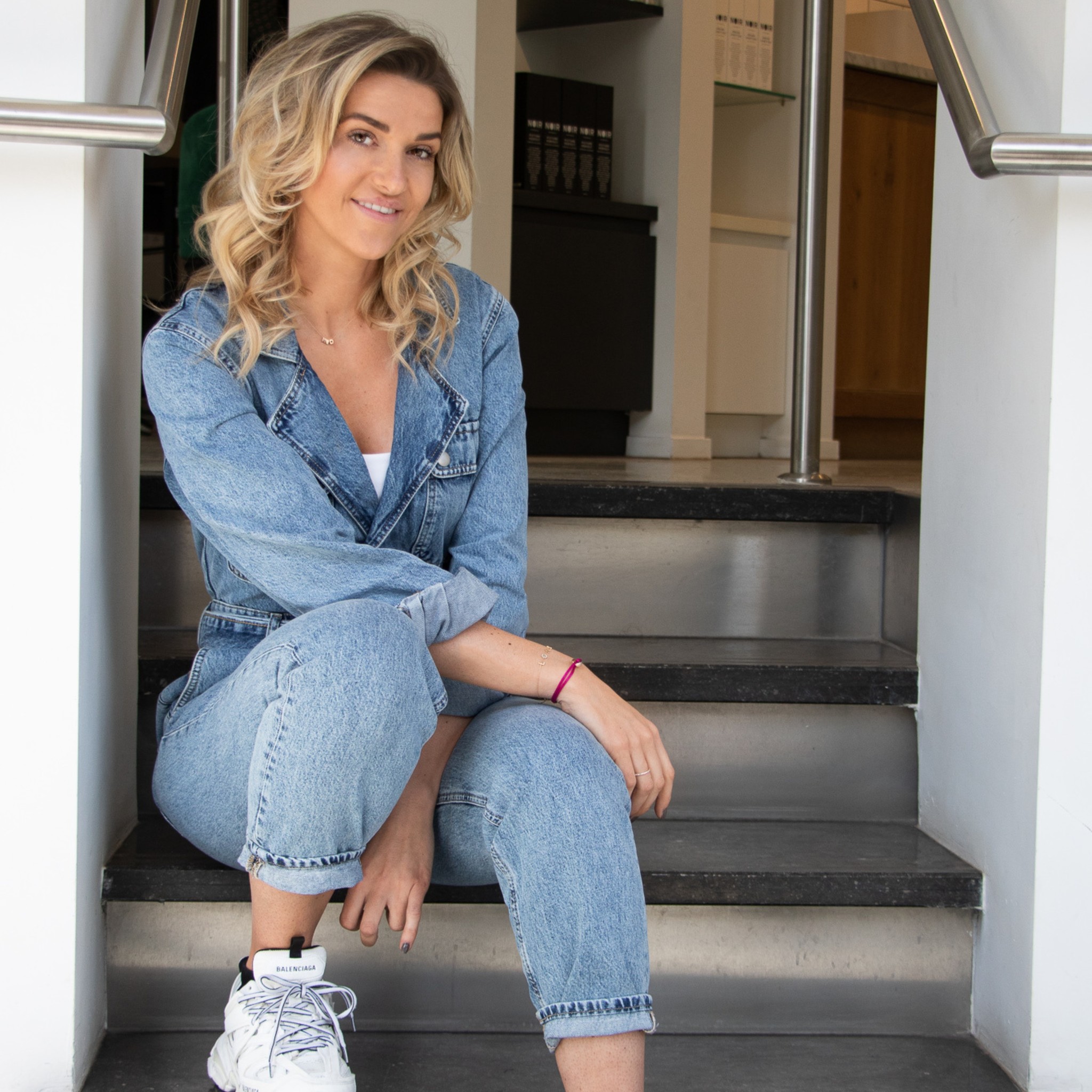 CHANEL
BOOKER – NAIL STYLIST 
"Enjoy the little things in life"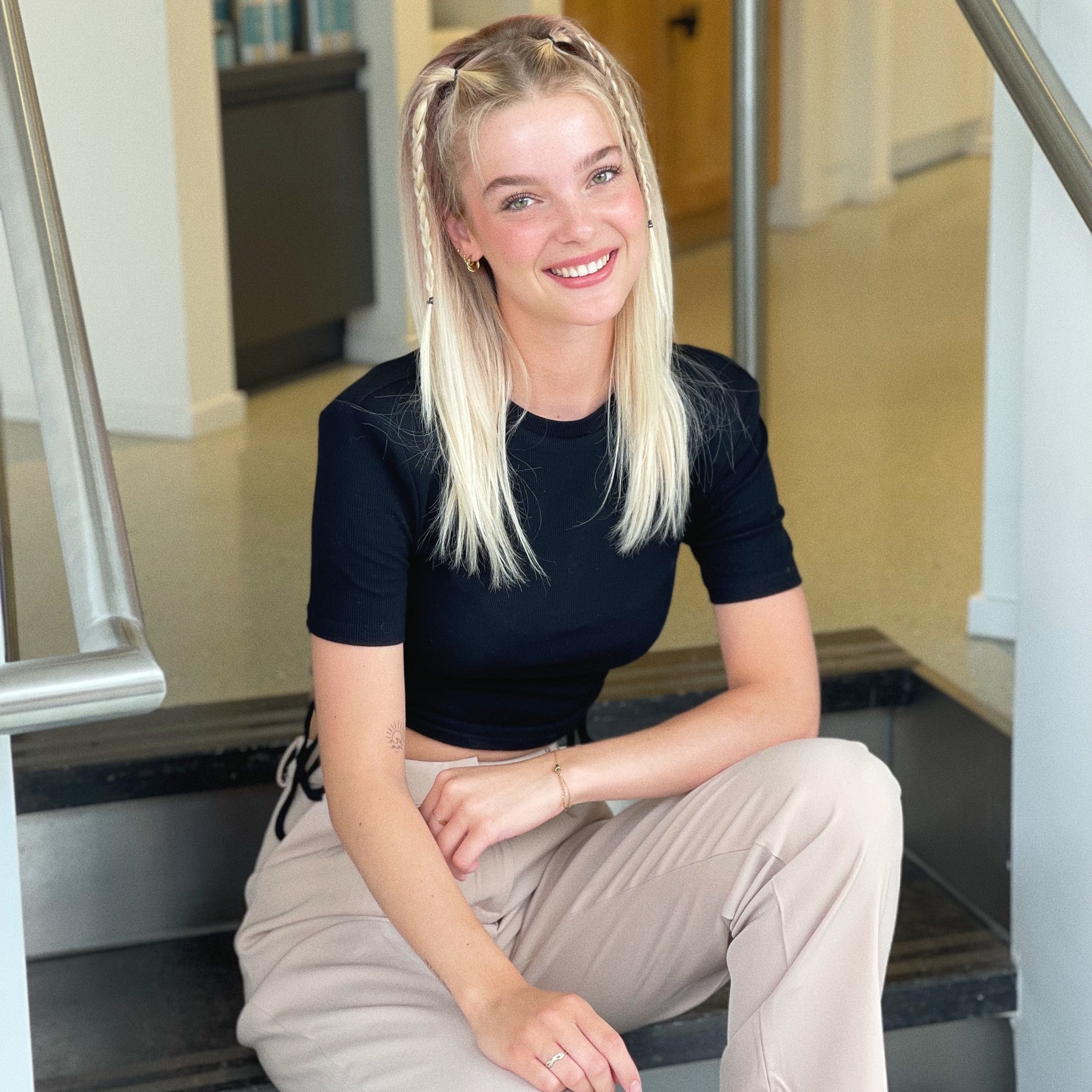 BRITT
ALL ROUND BEAUTICIAN
Britt has been involved in beauty since a young age, working weekends at the local beauty salon, interning at Douglas, and now working at Het Haartheater for 3 years. She draws inspiration from the latest trends, whether it's about the shape of your eyebrows or the color of your shellac. With Britt, you can avail yourself of a full range of treatments, including caring and coloring for lashes and eyebrows, manicures (and BIAB), and makeup.
"You will never have this day again so make it count."
@prettybybritt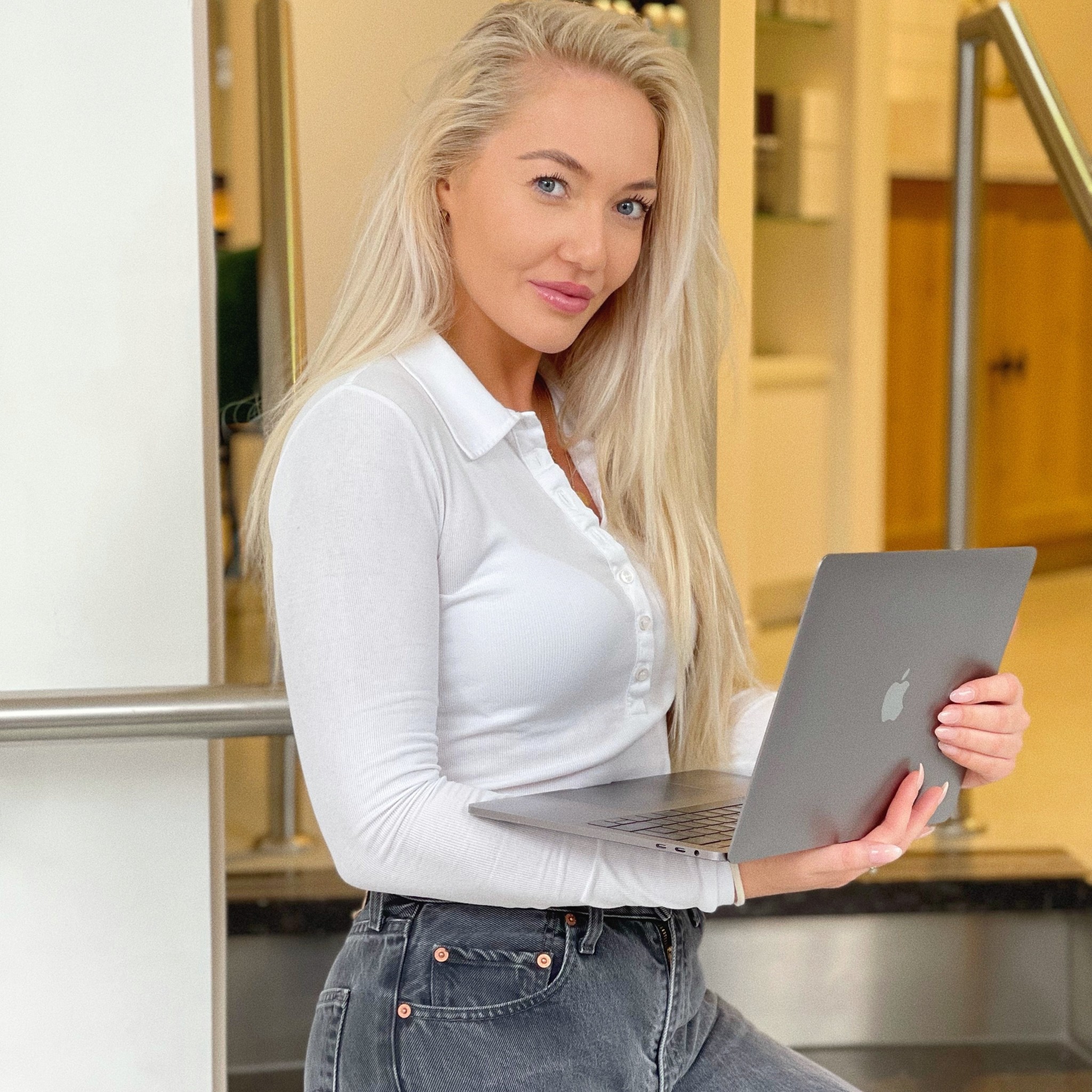 MAUREEN
(ONLINE) MARKETING MANAGER
Maureen has been active as an online marketer for several years. She has helped many companies position their businesses online, and now she is helping Het Haartheater take the next step. From developing marketing strategies to their execution, seizing new opportunities, and letting the results speak for themselves is her motto.
"Energy flows where intention goes"
@maureenhiddes